The deep learning system gave correct referrals 94.5 per cent of the time in a study completed last year. "It's jaw dropping," says researcher Pearse Keane. "Ophthalmology will be the first medical field to be transformed by AI"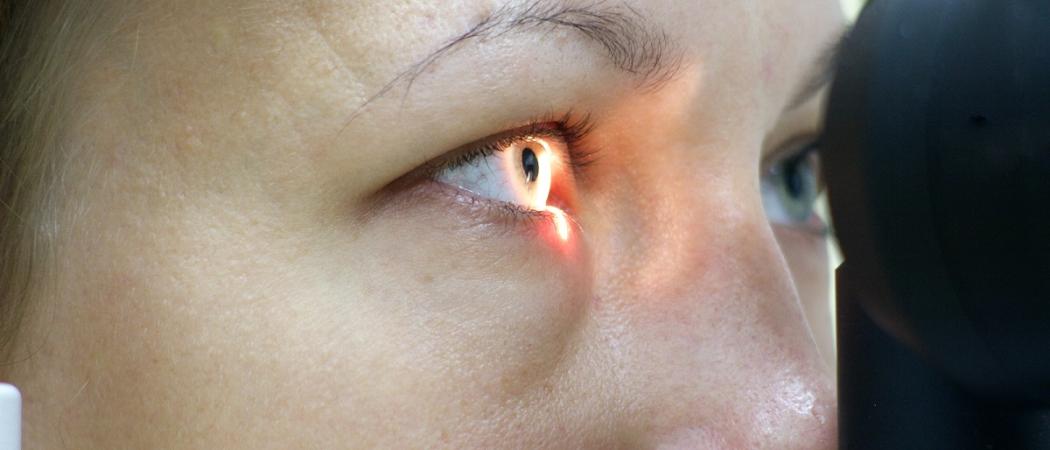 An algorithm developed by DeepMind can assess eye scans far faster - and as accurately - as some leading experts. It's set to be the first breakthrough AI system for health, says Pearse Keane, the ophthalmologist who initiated the collaboration with the artificial intelligence company, which is owned by Google's parent corporation Alphabet.
Keane, who in addition to practising at Moorfields eye hospital in London is a researcher at University College London, says the new system can circumvent the severe shortage of experts who can interpret the millions of eye scans performed each year.
The DeepMind algorithm is trained to spot indicators of eye disease and recommend how patients should be referred for care. The technology allows experts to prioritise patients with the most serious eye diseases, before irreversible damage sets in, said Keane. "The results are jaw-dropping," he told the Wired Health 2019 conference in London on Tuesday. "Ophthalmology will be the first field transformed by AI."
Early results for the system show a correct referral rate of 94 per cent for over 50 eye disorders, putting it on the same level as people with 20-plus years of experience in the field, said Alan Karthikesalingam, a senior clinician scientist at DeepMind's health division.
Eye treatment has become one the busiest specialities in the UK's health service, Keane said. Two hundred people develop a blinding form of macular degeneration every day in the country, and growth in the number of eye scans is outpacing the human experts needed to interpret them.
People are losing their vision because of delays in diagnosis. DeepMind's system "will get people with sight-threatening disease in front of me in the quickest time possible," Keane said.  
The algorithm, trained on 14,884 retinal scans, processes an image of an eye in under 30 seconds. The readouts rank scans into four categories: urgent, semi-urgent, routine, and observation only.
The technology could help drastically speed up the pace of assessing patients who are referred from the general practitioners.
The standard ocular coherence tomography (OCT) used for making initial assessments is often in the hands of non-specialists in general practice. However, the widespread availability of OCT has not been matched by the availability of expert humans to interpret scans and refer patients to the appropriate clinical care. This problem is exacerbated by the marked increase in prevalence of sight-threatening diseases for which OCT is the gold standard of initial assessment in primary care. Keane said that as a result, "We're getting a huge amount of false positive referrals every day."
Moorfields, one of the largest eye hospitals in the world, handles on average 1,000 OCT scans of patients referred from their primary care doctor each day, something that Keane said is, "A huge logistical challenge for us."
The next step is for the DeepMind research to go through formal clinical trials, before getting a marketing approval from regulators.
The code is being re-written for real life use. "The prototype is like a concept car, but there's 10 people from DeepMind ready to tweak it. Now we need to go to a production car," Keane said.
AI not a threat
Karthikesalingam says the new system is "a real opportunity to make the lives of clinicians easier and give them another tool in their armoury."
The partnership started in 2015, after Keane approached DeepMind co-founder Mustafa Suleyman after reading an article on the company published in Wired. The subsequent partnership led to a paper in the journal Nature Medicine.
Their creation faces competition, including from within the sprawling Alphabet organisation. Google artificial intelligence researchers based in California are helping a hospital in India automate the process of diagnosing retinal disorders.
Keane is not worried that AI will ever make his job redundant. "There is something fundamental about human interaction in health. A smartphone or an app is never going to tell you that you have a terminal illness, or that you're going to go blind," he said. 
What AI can do, is give the healthcare sector the "gift of time", Keane says. "It frees us up."