Maria Leptin said her comments are not specifically aimed at China, but they do echo concerns in the Commission about the EU's 'unbalanced' relationship.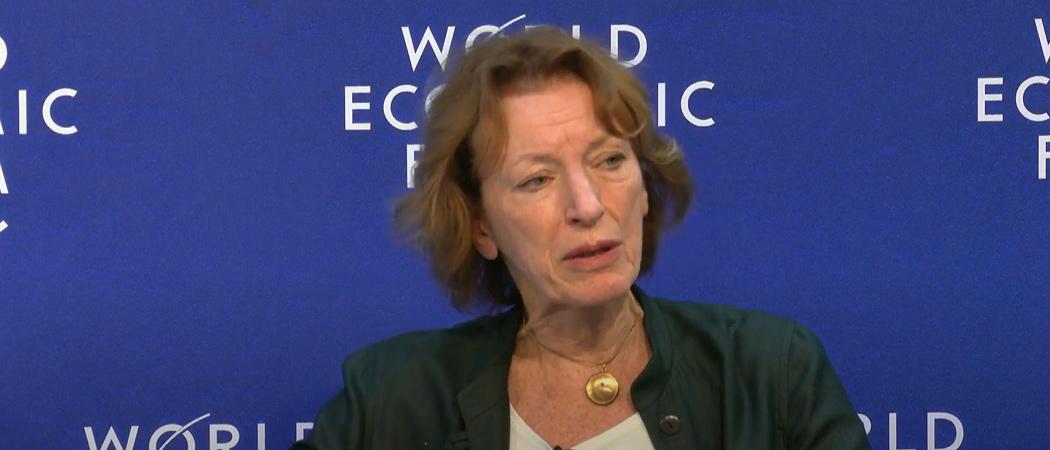 The president of the European Research Council has said that countries which send large numbers of their graduate students abroad but do not reciprocate by being open with scientific knowledge would ultimately be "cut off" from international research. 
Maria Leptin later said that the comments, made at the World Economic Forum in Davos, Switzerland, were meant to be general, and not a direct reference to China.
But they do echo previous concerns by Commission officials that the EU-China research relationship is lopsided, with China gaining more than it gives.
The international benefits of working together "will be undermined if any of the national players misuse the trust, send in their graduate students to other countries to learn and bring [research knowledge] back home and not give [in return]," she said.
"I think these nations will find progressively, themselves […] cut off," she said during a discussion about maintaining global scientific collaboration on 23 May. "And it's the tragedy of the commons. If that's gone, it's gone, it will be very hard to restore."
The invasion of Ukraine, which prompted European countries to sever institutional research ties with Russia, has thrust the geopolitics of science into the spotlight.
But before then, the EU has been reformulating its approach to research collaboration, and moving away from a stance of total openness and towards one that demands more reciprocity.
In 2020, research and innovation director general Jean-Eric Paquet said that the relationship with China had become "unbalanced", and complained of "very cumbersome" and even "formally limited" access to Chinese research resources.
High level meeting
Chinese researchers come to Europe in great numbers, Paquet said, but EU scholars do not go in the opposite direction in the same volume.
There are around 800 - 1,000 European academics in China, according to an estimate by Mikkel Rønnow Mouritzen, a lecturer at Roskilde University in Denmark. Around two-thirds left China at the outbreak of the pandemic in 2020, he found, and only half have been able to return.
By contrast, in Germany alone, there are around 3,000 Chinese academics employed in universities, according to statistics from the German Rectors' Conference. Of course, many of these Chinese academics may be permanently settled, and have no plans to return to China.
Meanwhile, Chinese and EU officials last week attended the first high-level meeting on cooperation held since 2018. Brussels and Beijing are trying to work up a new joint roadmap for science and technology cooperation, but the talks have been bogged down by disagreements over issues like a level playing field for European companies in China.
China urged the EU to take a "long-term view" of relations and the "future of all mankind", according to a statement by China's Ministry of Science and Technology, and boost research collaboration.
Chinese officials argued that international cooperation is the "only choice" to respond to global science and technology challenges, and hoped that both sides would promote research mobility.
An EU source was somewhat less effusive about promoting relations, although did say that both sides were willing to step up technical exchanges on science and technology topics.
Both sides, however, stressed that they are still working together on particular research topics like agriculture, biodiversity, climate change and biotechnology.