Companies complain that they cannot find enough people with the right digital skills, but universities say it is difficult to pinpoint exactly what and where the shortages are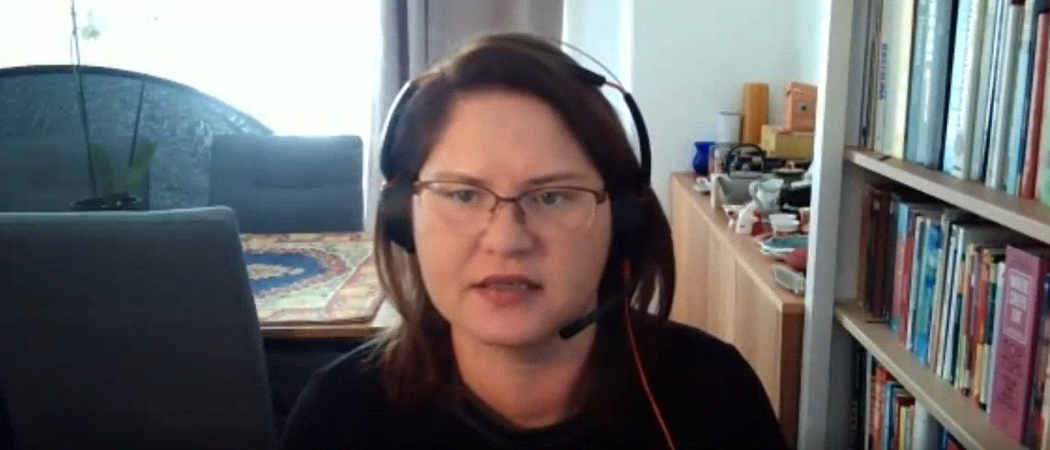 The conference at which this workshop took place was sponsored by ATTRACT, EIT Health, EIT Urban Mobility, Bio-Based Industries Joint Undertaking, and the Innovative Medicines Initiative.
Universities should set up joint training programmes with industry to boost teaching of digital skills needed in the knowledge-intensive economy, stakeholders agreed at a Science|Business workshop on Tuesday.
An increasing number of companies depend on cloud computing and need people with the skills to work at the interface between these outsourced services and digital technologies such as artificial intelligence and machine learning.
"Because cloud has really changed the paradigm of how we provision ICT infrastructure, it has also changed the skill set that is required in the labour market," said Izabela Milewska, digital skills global leader at Amazon web services training & certification.
The number of people with the skills needed for a digital economy, "is nowhere near where we need to aim for," Milewska said.
Amazon and other large technology companies have in house education programmes to train cloud technicians and systems administrators, and are trying to reach people with aptitude who are willing to learn how to apply digital technologies, without having to spend years studying for a computer science degree.
"We acknowledge the fact that there's just not enough ICT professionals on the market and, frankly speaking, universities are also not producing those graduates fast enough," said Milewska.
Amazon is also opening its training curriculum to universities that are interested in joint education programmes. Milewska said companies cannot and should not replace universities, but companies want to see "flexibility, openness and inclusion" of industry-led certification programmes in the design of university curricula.
Thomas Jorgensen, senior policy coordinator at the European University Association (EUA), said these partnerships would only be valuable if universities are directly involved in the design of teaching programmes. "We can have an added value if it's a co-creation process, instead of [taking] a package from one side," he said.
Tracking the skills shortage
While companies complain they cannot find enough people with the right digital skills, universities say there is not "a consensus about what constitutes a shortage," said Jorgensen. "We simply don't know that, and the data is not there." Tracking of what happens to graduates is not granular enough, said Jorgensen. Some data from the Organisation for Economic Co-operation and Development (OECD) show the majority of ICT graduates have very high rates of employment. However, a fraction have very low employment rates.
The shortages need to be addressed pre-university, with governments feeding the pipeline by encouraging more women into science and ICT, Jorgensen said.
More multidisciplinary
Digital technologies are transforming the economy at a rapid pace, disrupting professions and requiring people to adapt and learn new skills. But most universities do not track where their graduates go and what new skills they may need a few years after graduation.
Jorgensen said universities have a duty to ensure their students understand digital technologies will be required in all jobs, no matter what sector they are employed in. Universities could, for example, encourage more interdisciplinary work, helping history students understand how text mining can be used for history research. "They don't need to learn to code, but they need to learn how to ask the questions," said Jorgensen.
"We are going through a period of innovation in learning and teaching," Jorgensen said. "One of the challenges we have is breaking down the silos at all levels, and engaging in things like multidisciplinary challenge-based learning."
Better ties with industry
For Dale Kummerle, former executive director at the pharma company MSD, the relationship between industry and academia could work more smoothly. "That kind of collaboration could definitely just improve the situation tremendously." At the same time, large swathes of people already in the workforce need better digital skills but cannot go back to university. "We need to consider adult learning principles with regards to the kinds of skills that are needed," Kummerle said, "A lot of that is actually being learned in the workplace."
Céline Carrera, education director at EIT Health, noted her organisation has developed upskilling programmes for executives and professionals in the sector. It has also has a series of degree programmes that help masters and PhD students acquire digital skills. "We try to nurture those skills from the early stage in their career," said Carrera.