Margrethe Vestager said it would be 'counterproductive' to reduce EU funding for cutting edge research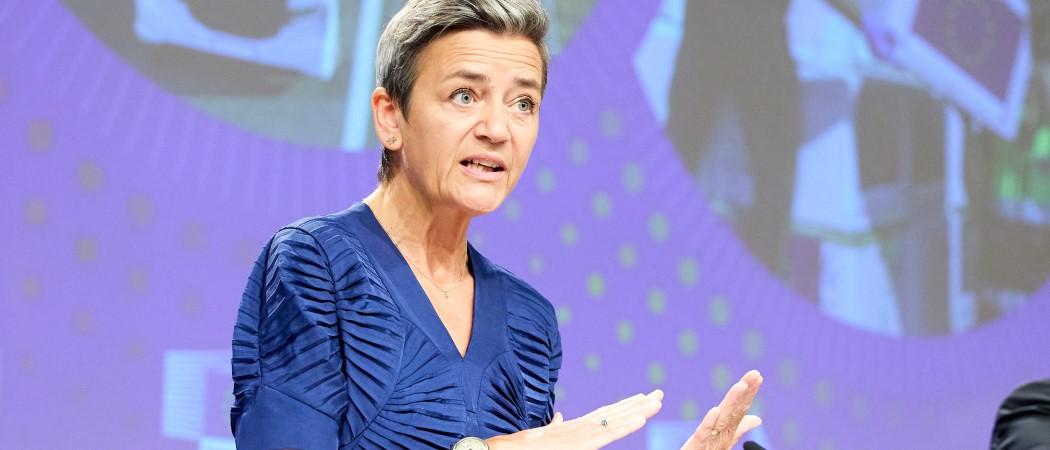 EU vice president Margrethe Vestager has reassured MEPs and industry that the European Commission will try to safeguard next year's Horizon Europe budget and that money will not be taken away from the quantum flagship to fund other initiatives, such as Chips for Europe.
In a debate on quantum technologies organised by the European Parliament's STOA panel for the future of science and technology, Latvian MEP Ivars Ijabs and industry representatives asked Vestager whether Horizon Europe money for quantum projects is at risk of being cut.
The Chips for Europe initiative is part of the EU's proposed Chips Act, a sweeping legislating package aimed at ensuring the EU can research and develop its own advanced and energy efficient semiconductors.
The Commission proposed that the initiative would be partially funded from Horizon Europe, but Vestager denied that the proposal would cut into money already allocated to the Quantum Flagship, a programme dedicated to expanding Europe's research leadership in quantum technologies.
Vestager said a budget cut has not been foreseen for the quantum flagship and it would be "counterproductive to minimise" the budget. "We think of the quantum flagship and the chips for Europe initiative as two things that are interrelated," she said.
The Quantum Technologies Flagship was launched in 2018 with an expected budget of €1 billion. After a three year ramp-up phase in which it spent €152 million for 24 projects, the flagship entered into a second phase aimed at bringing research results closer to industrial applications.
The Commission hopes the flagship will deliver a "quantum internet" that connects quantum computers and sensors via quantum communication networks.
But, before achieving these ambitious goals, budgetary hurdles may lie ahead. Thierry Botter, executive director of the European quantum industry consortium asked Vestager if the Commission can reassure the budget for Horizon Europe in 2023 will not be cut during final negotiations between the Parliament and member states. 
The Parliament's budgets committee adopted a draft resolution this week calling once more for a €311 million top-up to Horizon Europe's 2023 budget. A plenary vote on the 2023 envelope is expected next week, which will kick off political talks with member states that should conclude in time for the budget to be approved before the end of December.
"We will do our best to protect our research funding," Vestager said. However, she admitted that if funding becomes limited, the Commission will have to engage in "a difficult but relevant discussion" on which programmes should be prioritized in Horizon Europe.
Protect fundamental research
Vestager acknowledged research and innovation as "one of the fundamentals in the European economic model" and its place in the EU budget should not be diminished.
The Commission executive also noted that the European economy needs to go through a deep transformation in order to adapt to a more hostile geopolitical landscape. Vestager said the EU has to diversify its supply of energy, raw materials and rare earth minerals.
"For me, the fundamental is that we keep investing in research and innovation, that we keep building the bridges from research, innovation and industry, but also that we keep investing in some of the basic research areas which I think the [quantum] flagship is very much recognised for," said Vestager.