In what is promised as one of many initiatives to reduce dependence on US and Chinese technology, the EU public-private partnership on high performance computing gets twice as much money and an extended brief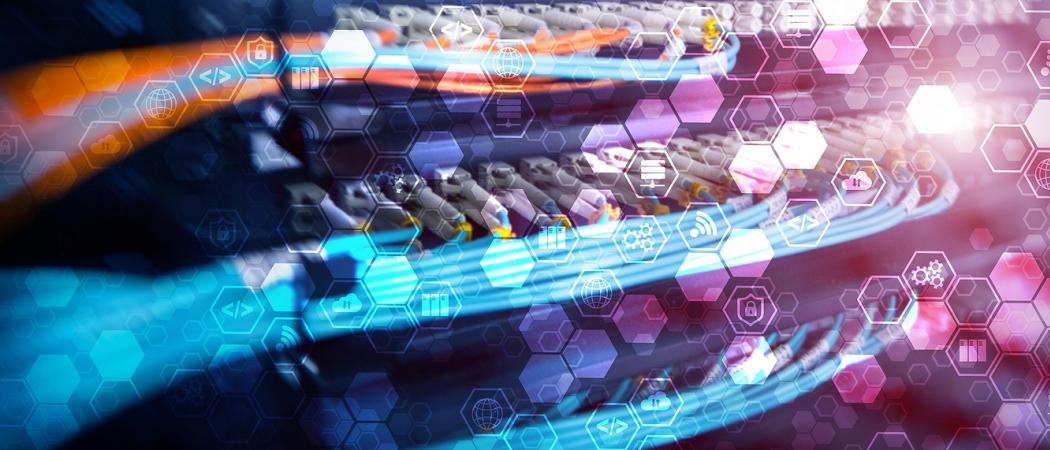 The quest for technology sovereignty goes on, with the European Commission more than doubling the budget for the EuroHPC high performance computing programme and setting it a new objective of reducing Europe's dependence on foreign hardware suppliers.
Of the €8 billion 2021-2027 budget, €3.5 billion will come from the Horizon Europe, Digital Europe and Connecting Europe programmes. Another €3.5 billion will be invested by member states and associated countries, while a further €1 billion will come from industry. The specific projects that are funded will run up to 2033.
This is the first of many upcoming initiatives that will tie in with the EU's push for digital sovereignty, said internal market commissioner, Thierry Breton. The revamped EuropHPC will set Europe on the path to becoming "the most modern continent when it comes to data processing," he said.
Today, only three of the world's ten most powerful supercomputers are based in Europe, two in Italy and one in Switzerland.  Of the top 500 supercomputers in the world, China has 226, the US 114, and EU member states a total of 59 between them. The commission hopes to change the balance in the next decade.
Supercomputers are vital for Europe to sustain excellence in science and industry, and can have "tremendous social impact," said Pascal Bouvry, CEO of Luxprovide, Luxembourg's national high-performance computing centre, and professor at the University of Luxembourg. But he said, "It is difficult to predict if €8 billion will be sufficient to take and keep the lead." Other initiatives, to boost cloud computing, artificial intelligence and telecommunications will be important in bolstering the investment in supercomputing.
For Simon McIntosh-Smith, professor of High Performance Computing at Bristol University, Europe has a lot of catching up to do. Most of the world's supercomputers rely on processors fabricated by US companies including Intel, AMD and NVIDIA. Europe does not have the underpinning industry needed, said McIntosh-Smith. European companies such as NXP and Siemens are developing embedded computers but, "It's a huge leap from here to the HPC space, with strong competition [among] the incumbents."
To secure a place in the supercomputer race, the new-look EuroHPC partnership is setting out to reach the next big milestone of developing exascale supercomputers that can perform more than one billion billion (1018) operations per second, and at the same time, advancing development of hybrid quantum  and classical computers that outperform supercomputers.
McIntosh-Smith says while the funding allocated by the commission is "serious", the aims set out by the partnership are even more ambitious. "If the goal was to procure systems that other nations had designed and built, that would be quite achievable with this funding. However, developing technologies home-grown within the EU for both exascale and quantum computing would be extremely challenging within these budgets and timescales."
EuroHPC got off the ground in 2018, with a budget of €1 billion for 2019 – 2020.Bouvry noted that while Europe has only recently begun to jointly invest in hardware, it has made crucial scientific advances through applying supercomputing power over the past ten years. In particular, the Partnership for Advanced Computing in Europe (PRACE) provides scientists and industry across Europe with access to high performance computers and data management resources.
Advancing European research
While the commission lists more than 800 potential applications of high-performance computers, their primary use will be for research, in fields including drug discovery, computational chemistry, materials science, engineering, artificial intelligence, and data science.
As one example, the EU-funded Exscalate4CoV project is currently screening over 500 billion drug molecules in silico against the 3D crystal structure of SARS-CoV-2, the virus that causes COVID-19. Using classical computers, screening each molecule would take months, while a supercomputer can do so in 50 milliseconds. Using this approach, the project found that the osteoporosis drug raloxifene could have potential in treating COVID-19 patients with mild symptoms.
Currently a large proportion of research by EU scientists is carried out on supercomputers situated outside Europe, said Bouvry. "Investing in this hardware to respond to the local demand is a no-brainer." To capitalise on increased access to the hardware, EuroHPC needs to train people to use supercomputers, he said.
While primary users of the EuroHPC supercomputers will be researchers and scientists, the commission wants to increase access for the public sector and industry.
As with PRACE, the plan is to allocate access to the EuroHPC supercomputers through periodic peer-reviewed calls that will be open to those carrying out projects funded by Horizon Europe or the Digital Europe programmes, as well as to SMEs.
Under Horizon 2020, EuroHPC is currently acquiring and deploying eight new supercomputers, three of which will be in the top five of world's most powerful computers.