There is a broad welcome for the plan to make Europe a global innovation leader. But now comes the hard part of turning it into reality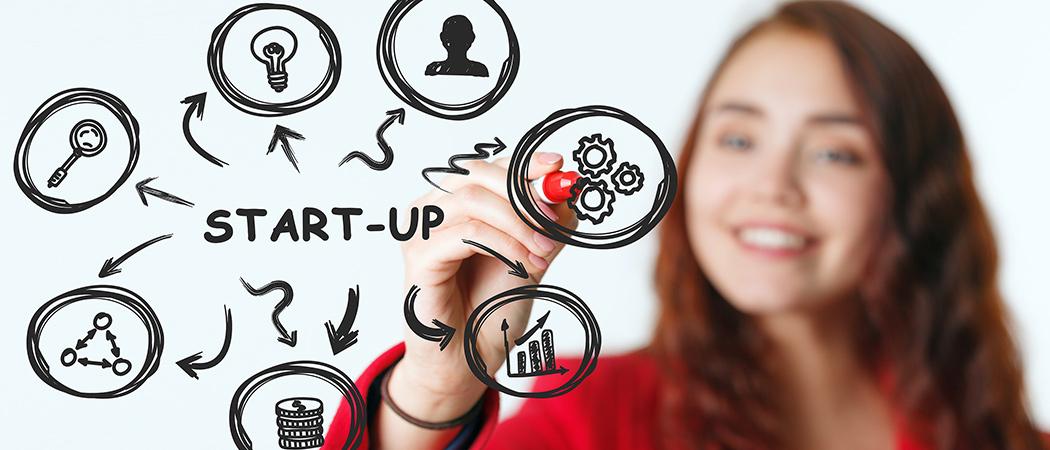 The European Commission today adopted the new European Innovation Agenda, with the research and innovation community saying it is ready to jump onboard to help make it a reality.
Start-up associations are the first in line to help, with an event assessing how to go forward taking place tomorrow. "I think it would be wrong to say that we push all these years for the agenda and now we want someone else to take care of it," said Jan Bormans, CEO of the European Start-up Network, which brings together 38 national start-ups associations.
The five objectives of the agenda are to help companies scale up; enable experimentation and public procurement; strengthen innovation ecosystems; foster talent; and improve policymaking tools.
Practical moves will include improving access to finance for start-ups and scale-ups by simplifying listing rules, updating conditions for regulatory sandboxes, training one million deep tech talents and introducing clearer innovation terminology and indicators.
The Commission hopes the plan will turn Europe into a world-leading innovation powerhouse and help develop technologies to tackle major societal challenges. The big focus falls on deep tech innovations that address complex scientific and engineering challenges.
Today, Europe lags behind the US and China in funding innovation. Private investment is growing faster than elsewhere, but European venture capitalists are still relatively averse to making large investments in later stage companies, compared to in the US and China. There are also a big regional innovation gaps in Europe, with some regions far behind the leaders. Women also continue to be underrepresented, with only 1.7% of the capital raised in European venture capital markets going to companies that have women-only founders in 2020.
The agenda will attempt to tackle these issues through its 25 actions, but success will depend on the innovation community and governments buying into it, EU research and innovation commissioner Mariya Gabriel said last week.
The assessment
In drafting the plan, Gabriel consulted leading company founders, women venture capitalists and national start-up organisations, amongst others.
Start-ups are happy with the result. "My initial reaction is that I'm very happy with it, because it's very much in line with our action plans that we've delivered to the Commission," said Bormans. Interactions during the consultation phase with the Commission were genuine, not just "a photo opportunity," and he now hopes the conversation will continue to ensure the agenda delivers on its promises.
To keep the ball rolling, there need to be some short-term results. "I think it's important to have quick wins that are inspiring," Bormans told Science|Business.
Regional innovation stakeholders have welcomed the focus on innovation ecosystems.
The European Regions Research and Innovation Network (ERRIN) hopes this will put more emphasis on human capital, instead of overdelivering on technology infrastructures and other structural needs.
"We have been highlighting a lot the human factor"' and societal innovation when it comes to accelerating innovation.  This is where we see most barriers and this is why we are so keen on ecosystem thinking," said Pirita Lindholm, director at ERRIN.
Universities meanwhile are pleased to see a focus on synergies between different EU and national funding and policy instruments. "This could help with the emergence of innovation ecosystems and help universities navigate it," said Julien Chicot, senior policy officer at the Guild of European Research-Intensive Universities.
But Chicot is not so sure about the agenda's hard emphasis on deep tech, saying the Guild would have preferred to see a more comprehensive strategy, looking at all the actors in the ecosystem as well as a stronger focus on bridging the regional innovation divide. But here he believes the problem is too serious to be addressed in the agenda. "I think we need a concrete action plan for that because it is very complex and urgent," said Chicot.
Overall, both universities and regions were hoping for a broader agenda aiming to connect all the parts of the ecosystem, rather than a flurry of new projects.
"I don't know if we necessarily need so many new initiatives," said Lindholm. "It should be something that connects the dots a bit better."
Bigger picture
The EU's innovation toolkit has been expanding at pace in the past few years, with many new initiatives springing up. Last year, the Commission formally established the €10 billion European Innovation Council, an investment vehicle under the Horizon Europe research programme that allows money to flow directly to start-ups and innovation projects.
Lindholm is happy the new agenda consolidates such efforts and puts innovation at the forefront of discussions in the research and innovation world. Next, she hopes to see how it will tie in with the plans for the EU's single market for research in the European Research Area (ERA).
"We welcome this agenda because it does strengthen the innovation dimension in the discussions, while right now the research dimension is much more [central]," said Lindholm. "On the policy level, I would expect some linkages with what is going on with the ERA policy agenda. I would hope there are interlinkages with the actions proposed. I would like to see EU level coordination there."
Chicot agrees, and points to research translation and research careers as key parts of the ERA framework where links with the new innovation agenda should be explored.
But there's still uncertainty about the role universities will play in strengthening innovation across the EU, as part of the new plan.
Chicot points out that universities foster talent, deliver knowledge on how to innovate, and even offer innovation services to companies. They could also host and supervise regulatory sandboxes allowing innovators to test out their products and ideas, a key action highlighted in the new agenda.
But at first glance, the Commission's communication does not clearly acknowledge the role of universities. "So far, I would say there is high potential for universities to be involved but it's unclear how the European Innovation Agenda intends to involve us," said Chicot.
"I think we will need to clearly identify where we are expected to make a difference and have concrete proposals to all policymakers on where universities can contribute and what could be our added value," Chicot said.
Universities are not alone in being ready to start the conversation. The first practical step for the Commission, according to Lindholm, will be engaging with the R&I community on how to proceed with the implementation. "It's quite important to think of a way to mobilise us," she said.