Limiting global warming needs urgent attention in wake of dire IPCC warnings, Gates says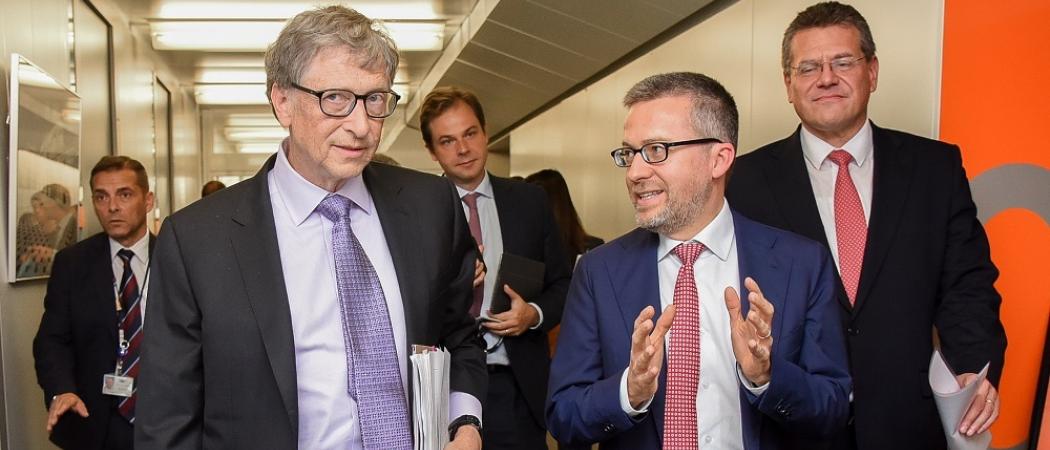 The Breakthrough Energy Ventures fund set up by billionaire philanthropist Bill Gates' has opened a €100 million investment vehicle to help European companies develop clean technologies.
The new fund, called Breakthrough Energy Europe and co-financed with €50 million by the EU, will invest in electricity generation and storage, transportation and energy-system efficiency. The EU seed money comes from InnovFin, a risk-sharing financial instrument funded through Horizon 2020, the EU's research programme. 
Speaking at the launch of the fund in Brussels on Wednesday, Gates hailed a "very exciting partnership". Breakthrough Energy Ventures, unveiled at the Paris climate summit in 2015, will announce a management team to run the Europe-based fund next year.
Gates' Breakthrough Energy Ventures has attracted backers from high net wealth individuals including India's Mukesh Ambani, Amazon's Jeff Bezos, former New York City mayor Michael Bloomberg, Virgin's Richard Branson, Alibaba's Jack Ma, and SoftBank's Masayoshi Son. Together they have pledged several billion euros.
"The total amount of energy used over the next 50 years is going to double. But we need to slash global emissions, and in many cases go to zero emissions," said Gates.
This month's IPCC report, which paints a dire picture of the looming consequences of climate change, means countries need to step up, he said. "[It] really underscores how urgent this is. The answer is definitely innovation."
However, Gates also acknowledged that technology alone will not reduce greenhouse gas emissions to the extent that is necessary.
Gates has personally backed a string of clean energy companies, "some of which are still in business, some which are not," he said.
"These are the moments I appreciate," said EU Research commissioner Carlos Moedas, launching the fund alongside Gates. "Sometimes you do speeches, but then you need action. Today is not about daydreaming; it's about pulling money into something led by Bill Gates," he said.