---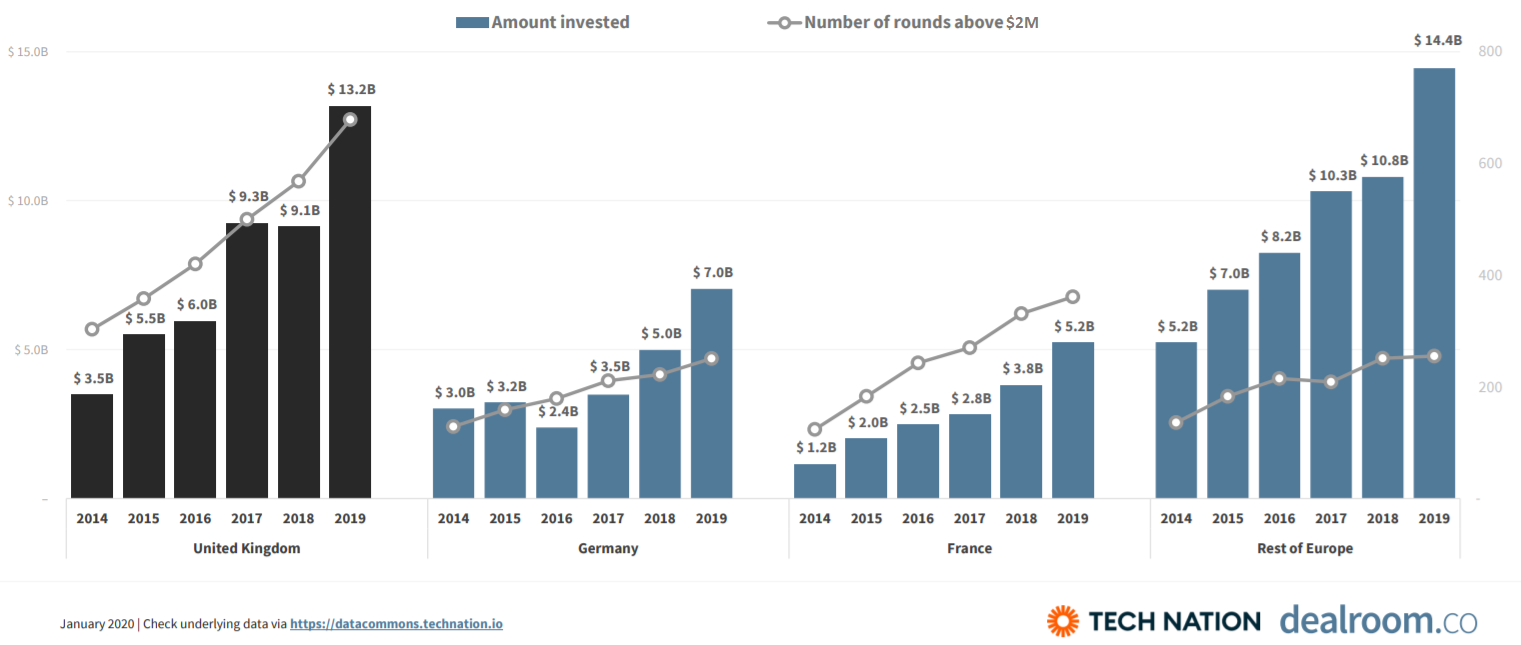 UK venture capital investment in tech companies surpassed $13 billion in 2019, outperforming Germany and France combined. According to data analysed by Tech Nation, venture capital going into tech companies based in the UK accounted for one third of total investment in Europe in 2019.
The Tech Nation report says that compared to the US, Germany, France and China, investment activity in the UK grew the most last year, partly because the UK has a wider mix of investors and received more investment from Asia and North America.
The UK continues to lead in Europe by the number of unicorns created. In 2019 alone, the UK created 8 new privately held start-up companies valued at over $1 billion.
Venture capital investments in the UK fintech and energy & cleantech sectors grew by 96 and 73 per cent respectively. 
Source: Tech Nation