---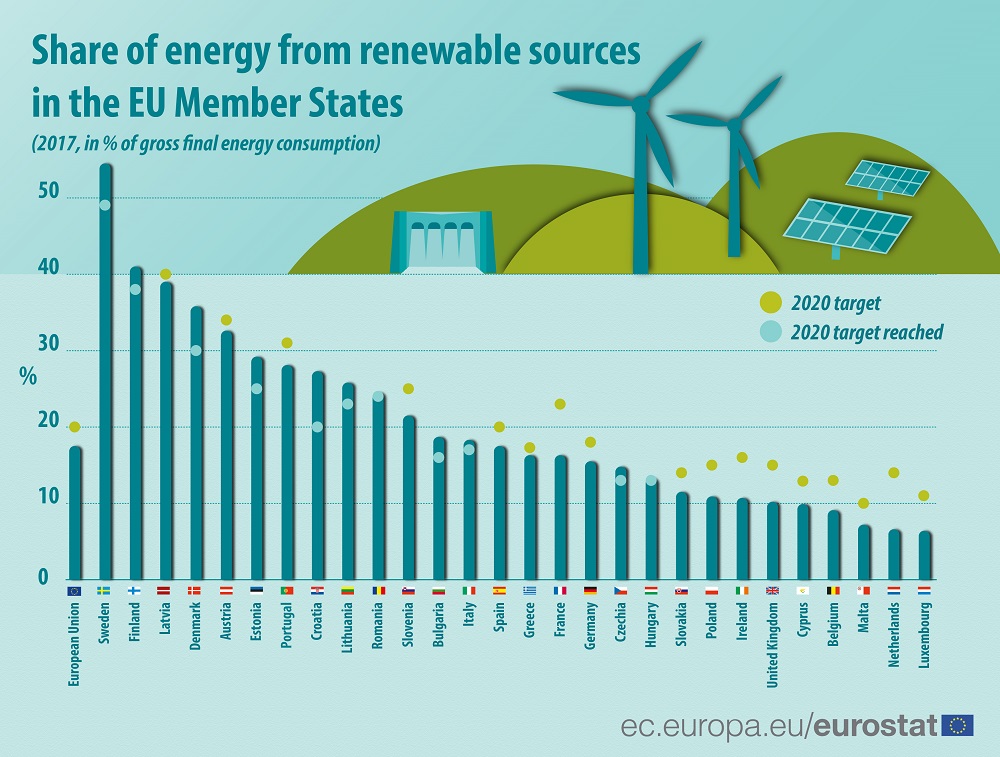 Fewer than half of EU's member states have reached their national 2020 targets for energy consumption from renewable sources. According to the latest Eurostat data, 17 member states were still falling short of their targets in 2017. 
The targets set by European Commission are expected to bring the EU's gross final energy consumption from renewable sources to at least 20 per cent by 2020, as part of its efforts to battle climate change. The Commission says the EU as a whole is on course to meet the 2020 targets, but the variation among individual countries is great and some member states will need to make additional efforts.
In 2017, the share of renewables in gross final energy consumption in the EU stood at 17.5 per cent, compared to 8.5 per cent in 2004.
Source: Eurostat