---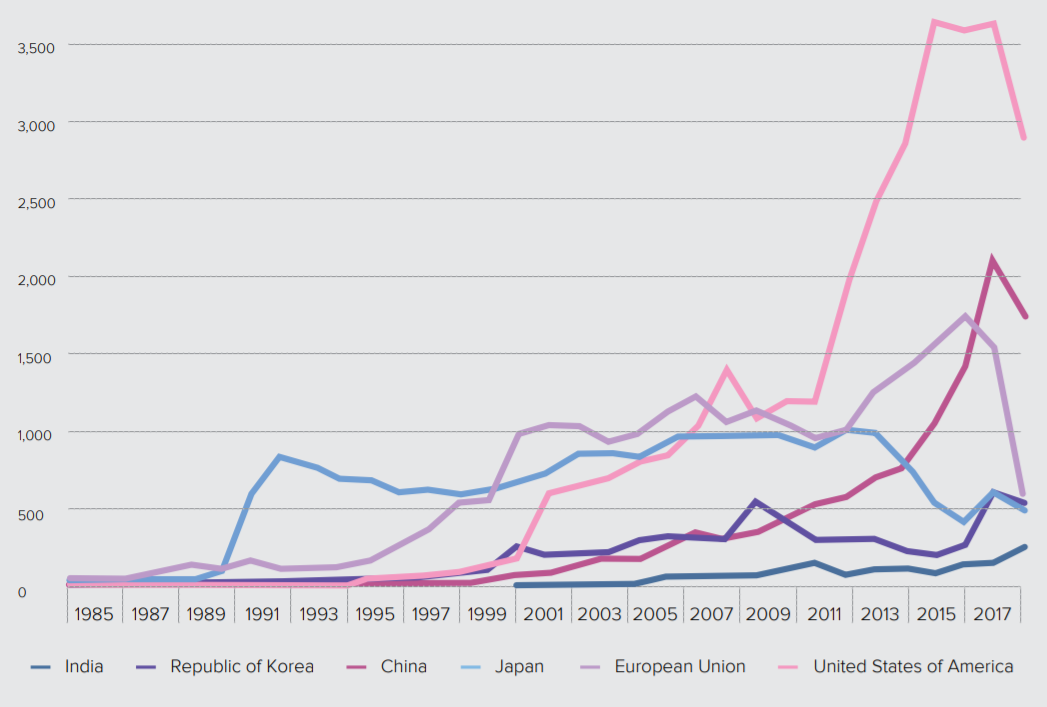 Fast growth in patent applications for artificial intelligence (AI) in healthcare reflects the strong momentum behind medical technology innovation in China, according the Global Innovation Index.
Since 2010, Chinese patent applications in healthcare AI have increased rapidly and in 2016 China surpassed Japan and the EU, to become the world's second largest healthcare AI applicant.
In parallel with the growth in patents, China's AI medical market is developing at a fast pace, soaring from 9.661 billion yuan (€1.26 billion) in 2016, to 13.65 billion yuan in 2017 and 20.4 billion yuan in 2018.
Nearly 80 per cent of hospitals and medical companies are planning to, or already have, carried out medical AI applications and more than 75 per cent of hospitals believe such applications will become popular in the future.
Source: Global Innovation Index