---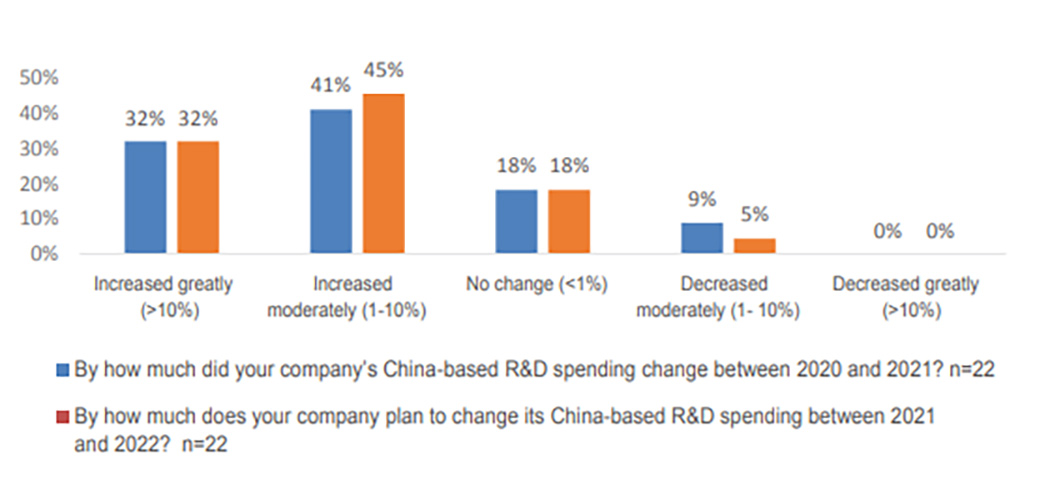 European corporations are continuing to ramp up their R&D investment in China despite the country's pandemic-induced isolation and growing geopolitical tension with the Europe and the US.
"Nearly all respondents indicated that they increased their China-based R&D spending from 2020 to 2021, and that they intended to increase it even further in the next year," found China's Innovation Ecosystem: Right For Many, But Not For All, a report released on 8 June.
"This was supported in interviews with companies that reported a growing need to increase their R&D footprint in China," the report says.
European companies continue to be keen to conduct R&D in China, attracted by the country's many collaboration partners, a vibrant start-up ecosystem, pool of researchers, and the size of its market.
But concerns remain over weak protection of intellectual property rights, discrimination against foreign companies when accessing government R&D support, and a lack of hardware engineers.
The survey is based on responses and interviews from 32 members of the EU Chamber of Commerce in China, which produced the report alongside the Berlin-based Mercator Institute for China Studies.
It was carried out between December 2021 and February 2022, before outbreaks of the Omicron variant of the coronavirus led to spring lockdowns in some major cities including Shanghai.