---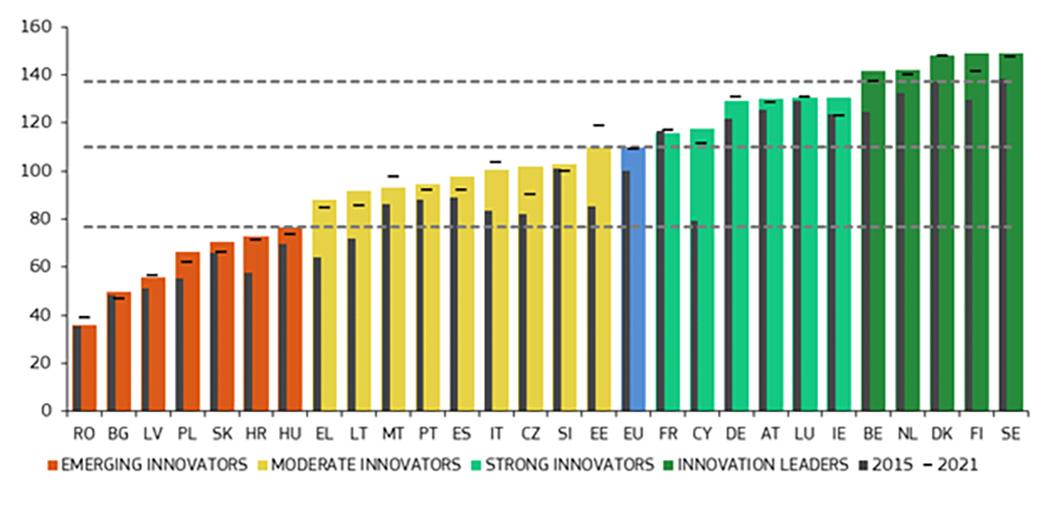 Innovation excellence in Europe continues to be geographically concentrated, the European Commission concludes in the annual innovation scoreboard report published today.
Countries with the status of "innovation leader" or "strong innovator" are located in northern and western Europe. Moderate and emerging innovators are countries in southern and eastern Europe which joined the EU after 2004.
In this year's scoreboard, Sweden is ranked highest, Romania lowest.
Earlier this year, the Commission launched the European Innovation Agenda to focus, among other things, on bridging the innovation divide across the EU, in order to maintain a leading position in the global innovation landscape.
"The European Innovation Scoreboard 2022 demonstrates the importance of establishing a pan-European innovation ecosystem," said EU research and innovation commissioner Mariya Gabriel.
The EU needs its research and innovation firing on all cylinders, to remain competitive in the global technological race against China.
"Europe's autonomy and competitiveness will depend on our capacity to become a technological and commercial leader in strategic areas such as space, defence, hydrogen, batteries, chips, quantum and high performance computing," said Thierry Breton, EU commissioner for the internal market.
The 2022 edition of the EU innovation scoreboard is available here.