---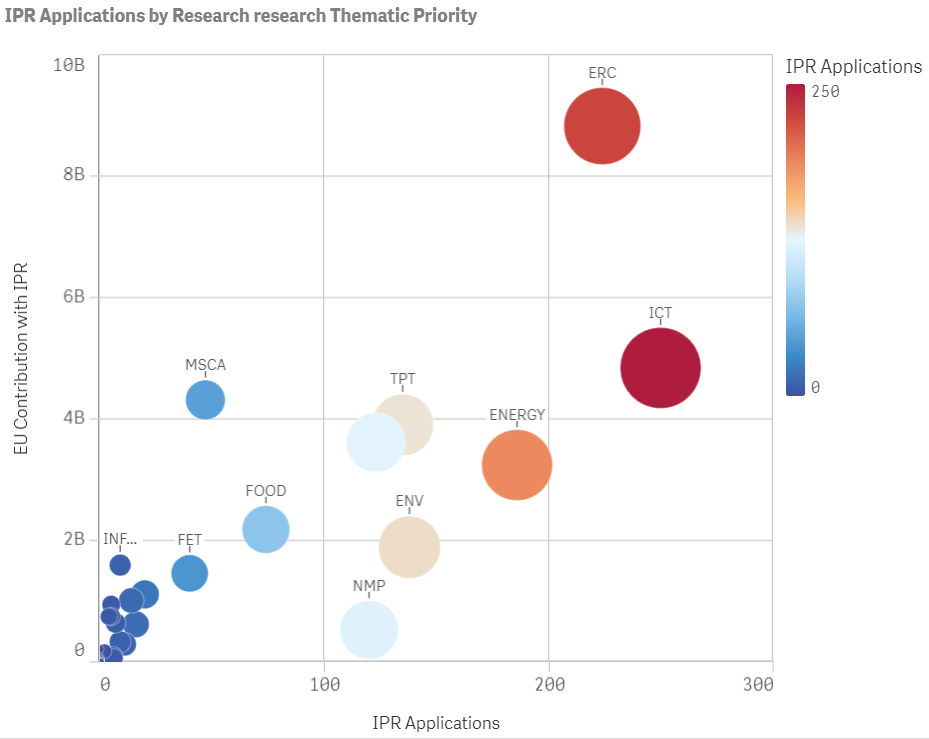 The latest data from the European Commission shows research projects in ICT and energy, and ERC grants to carry out basic research, generate a large amount of intellectual property, including patents, copyrights, patents, trademarks and trade secrets.
To date, ICT research projects funded under Horizon 2020 have generated 250 applications for intellectual property rights (IPR), while projects in the field of energy produced 186. ERC grantees produced 224 IPR applications.
A total of 502 Horizon 2020 projects have produced 1,451 IPR applications so far. The EU contribution to these projects and IPR is estimated at €2.6 billion.
All IPRs reported by the Commission data are linked to the project implementation, both as a direct result of the research projects, as well as those contributing to the projects' work.
Source: Horizon Dashboard.