---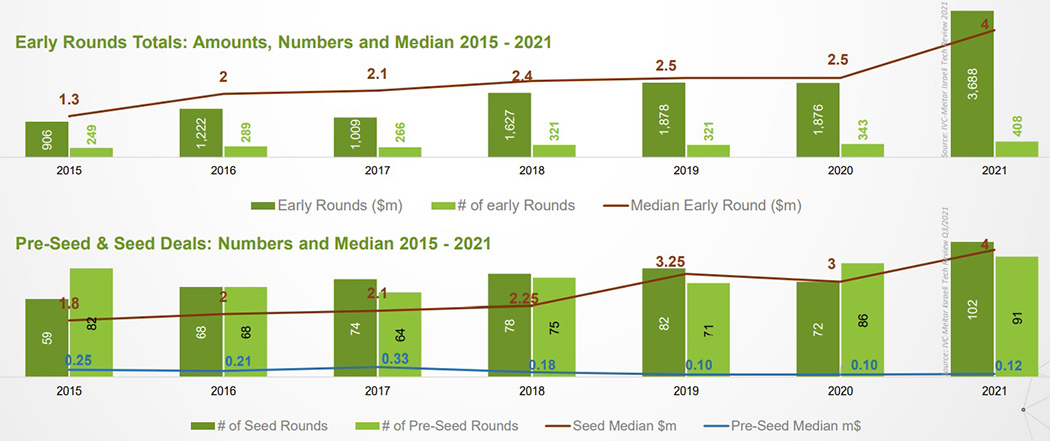 Israeli high-tech companies raised a record $25.6 billion in 2021, a leap of 146% from 2020, according to a report by data analysis firm IVC.
Amongst these investments,the 2021 Israeli tech review shows pre-seed and seed funding rounds attracted a substantial $3.69 billion, 97% higher than the year before.
In the last quarter of 2021, companies raised $8 billion in 206 transactions, as cyber security and fintech companies pulled in record amounts of capital.
According to the report, the numbers not only suggest that investments in high tech companies recovered from the COVID-19 slowdown of 2020, but increased pace notably.