---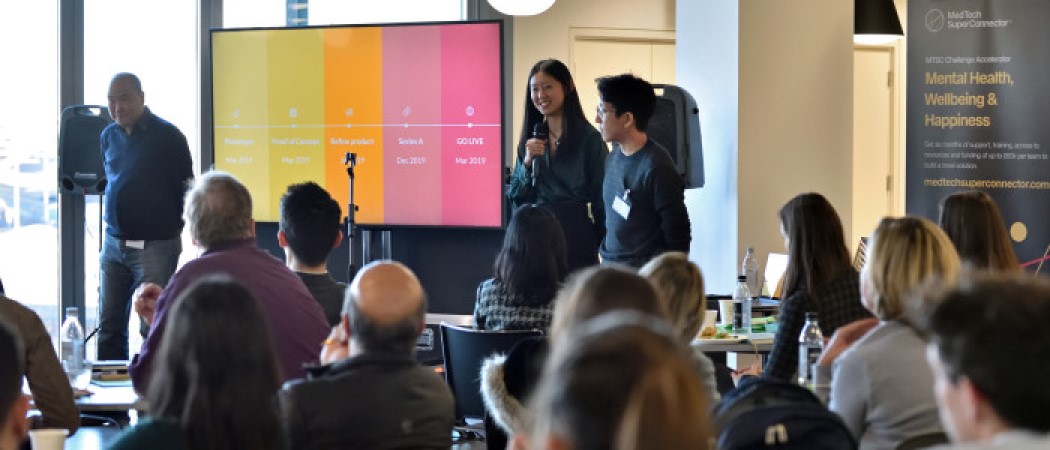 Photo: Imperial College website.
The Imperial-led MedTech SuperConnector is spurring the development of pioneering diagnostic tools and medical devices.
The programme aims to boost the commercialisation of new medical technologies by early career researchers. It provides postdocs, research fellows and late-stage PhD candidates with six months of funding, training, mentorship and access to industry partners to help fast-track the translation of their research discoveries.  
The accelerator has to date supported over 34 ventures and over 65 Early Career Researchers to bring their innovative medical technologies closer to solving today's biggest healthcare challenges.  
The Imperial-led consortium involves seven partner institutions: Queen Mary University of London, Bucks New University, The Francis Crick Institute, Royal College of Art, Royal College of Music, Institute of Cancer Research and Royal Veterinary College. 
The programme's fifth cohort launched in November with 12 participants from across the consortium partners, including seven from Imperial. This cohort will be the first to study a digital learning module as part of the programme covering the basics of entrepreneurship, developed in partnership with Imperial College Business School EdTech Lab.
Diagnosing COPD 
Chronic obstructive pulmonary disease (COPD) is the name for a group of conditions that cause breathing difficulties, including emphysema and chronic bronchitis. The British Lung Foundation estimates that 1.2 million people in the UK are living with diagnosed COPD, making it the second most common lung disease in the UK, after asthma. Danny (Yu-Chih) Chen, postdoctoral researcher in the Faculty of Medicine says that a quantifiable real-time diagnostic method for COPD, complemented with timely treatments, is fundamental to inhibit the progression of the condition and that a gap in the market exists for their development – a breath analyser to distinguish between healthy patients and unstable COPD patients.  
Disposable disease diagnosis device 
Zyme Dx, represented by Dr Leah Frenette, a Research Associate in the Department of Materials, are developing a disposable device for disease diagnosis, with integrated steps to make it user-friendly and fast, providing results in only 20 minutes. They say that their device has better analytical sensitivity than competing technologies, with their initial prototype developed to diagnose COVID-19 – although they hope to use the technology for a suite of infectious and noncommunicable diseases. Their vision is for every GP and clinician to have a set of devices targeted at different diseases, to be used during patient consultations.  
Assisting orthopaedic surgery 
Team MARIO (Mobile Assisted Reconstruction in Orthopaedics), represented by Dr Shuqiao Xie, a Research Associate in the Department of Bioengineering, are developing a navigation device to help orthopaedic surgeons during surgery. They are focusing on knee replacements (total knee arthroplasty), one of the most cost-effective and successful surgeries used to treat osteoarthritis. Robotic surgery is helping to make all operations consistent, yet the team say that many hospitals have little or no access to robotics and have developed their device to help surgeons place the orthopaedic implant precisely, with minimal training or experience needed.
The programme is one of many services that Imperial offers to help translate academic insights into world-changing technologies, startups and commercial projects – activities facilitated by the College's Enterprise Division.
This article was first published on 22 November by Imperial College London.