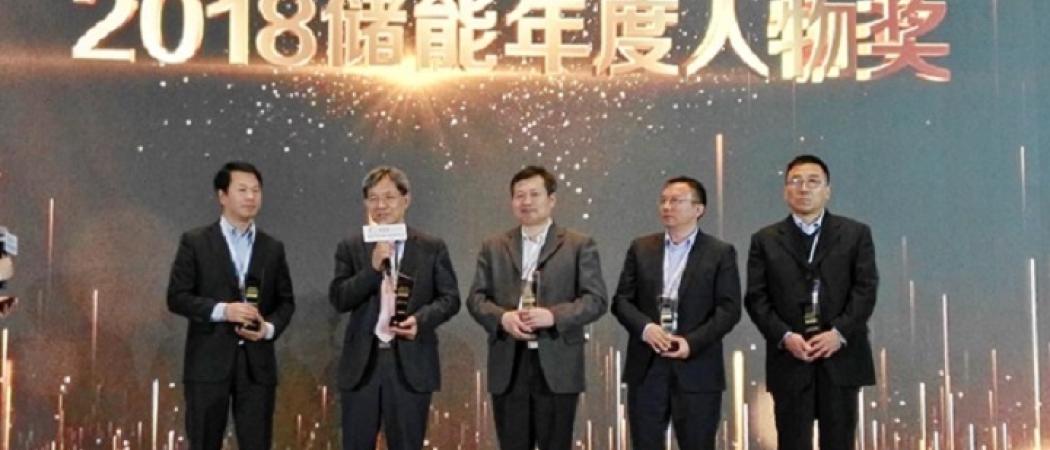 University of Birmingham energy storage expert Professor Yulong Ding has been awarded a prestigious international prize recognising his work.
Director of the Birmingham Centre for Energy Storage Professor Ding received the Distinguished Individual Award 2018 at the 7th Energy Storage International Conference and Expo (ESIE) Beijing.
The award was presented to Professor Ding in the second annual International Energy Storage Innovation Competition (IESIC), which was part of the high-profile conference.
Professor Ding's contribution to energy storage development was recognised in three categories:
Development of composite phase change materials based on his research, along with his efforts to bring the materials to commercial application level.
Invention of liquid air energy storage technology, where he led the initial technological development, creating a platform for the technology to reach commercialisation.
Establishing the Energy Storage Science & Technology Journal, combined with his roles as the journal's founding and current Editor-in-Chief
Professor Ding said: "It is a great honour to receive such a prestigious award. The University of Birmingham is well known for our expertise in energy storage. We are a global research institution that is making a significant contribution to using this innovative technology to help solve global environmental problems."
The University of Birmingham joined the Chinese Academy of Sciences (CAS) earlier this year to organise the first UK-China symposium on energy storage – bringing together experts from both countries to focus on energy storage technologies with relatively high technology readiness levels or commercial potential.
ESIE is China's leading energy storage event and it is the platform for connecting the Chinese energy storage industry with the world. The event is supervised by the National Energy Administration, with support from the China Energy Research Society and Zhongguancun Science Park.
This year featured nearly 100 expert speakers from around the globe and drew over 5000 guests from all corners of the energy storage industry, including government agencies, private enterprises, research institutes and energy service providers.
This release was first published 20 April 2018 by the University of Birmingham.