---
The Global Startup Ecosystem report ranks Helsinki's start-up scene the best in the world especially when it comes to local connectedness among founders, investors and experts.
The report states that Helsinki is an example of a strong start-up ecosystems that has much higher level of local relationships than ecosystems such as Silicon Valley and London.
The sense of community correlates highly with indicators of overall ecosystem performance such as startup output, exits, startup valuations, exits, unicorns, and ecosystem value. A higher level of local relationships is also positively correlated with ecosystem performance.
"We have excellent co-operation between startups, cities, corporations and research institutes, which makes Helsinki very strong in order to solve great global challenges", the CEO of Helsinki Business Hub Marja-Liisa Niinikoski comments in Helsinki's press release about the report.
The Greater Helsinki area was also included among the world leaders in artificial intelligence, health and life science, and gaming.
The Global Startup Ecosystem Report 2018 is published by Startup Genome and the Global Entrepreneurship Network. This year it assessed 43 start-up ecosystems in 23 countries.
"Finnish startup scene is developing fast and it is an excellent community to welcome international entrepreneurs and attract investments and talent. A clear sign is that the number of foreign investments has increased tenfold since 2010," says Director Marjo Ilmari from Business Finland.
In 2017 Finland the investments made into Finnish start-ups and early stage growth companies blasted to another all-time high. Statistics released recently by Finnish Business Angels Network ry (FiBAN) and Finnish Venture Capital Association ry (FVCA) show that foreign investments to Finnish start-ups surged to 208M€, resulting in a yearly increase of 33 %.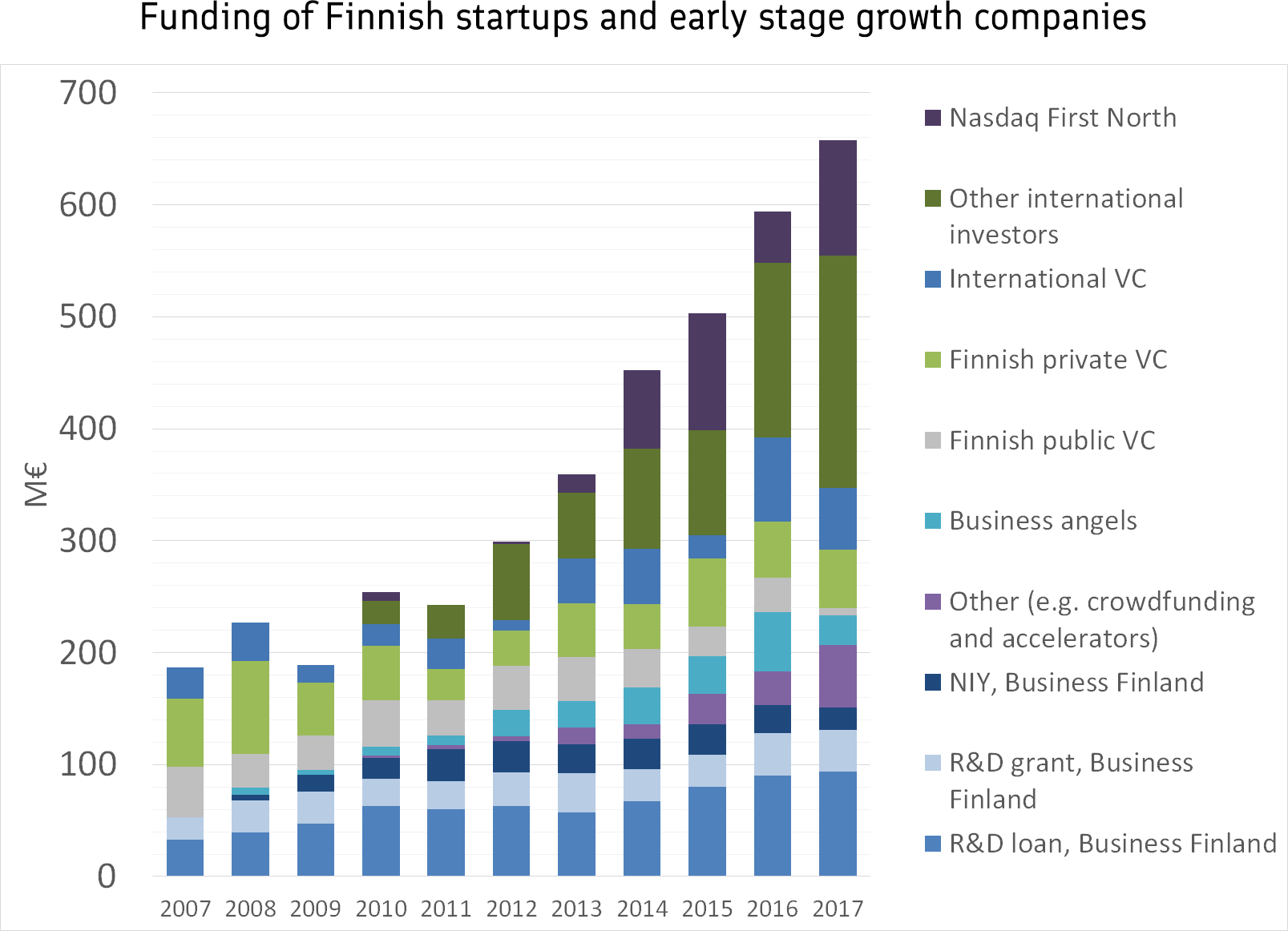 Another positive development in the Finnish start-up scene is the new Finnish Startup Permit launched in the beginning of April. The permit gives an opportunity to talented growth entrepreneurs to build a start-up company in Finland and to become part of the Finland's startup ecosystem. Business Finland assesses, whether the business model, team and resources shows potential for rapid international growth.
This release was first published 18 April 2018 by Business Finland.