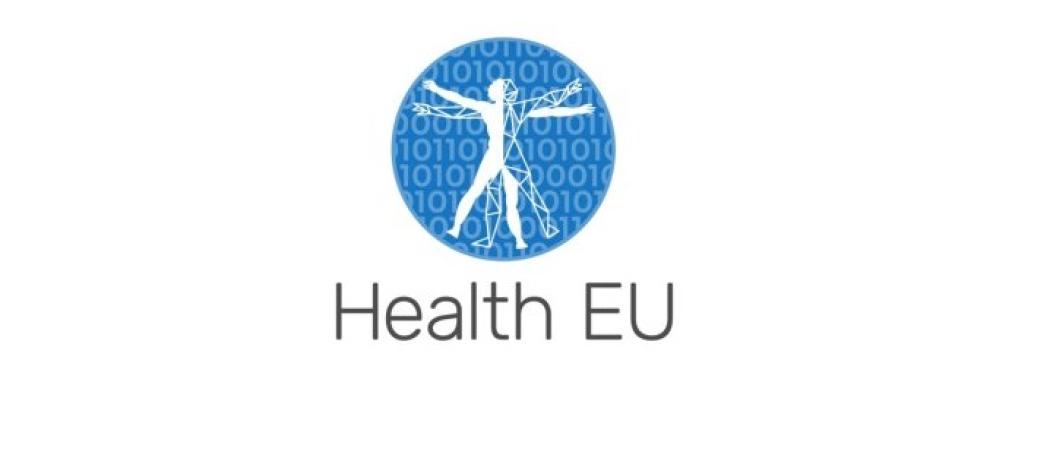 In the future, will people have virtual twins to help monitor their health? That is what Health EU is proposing. This major project, led by a consortium headed by EPFL, is in the running to be a European Union FET Flagship project. If successful, it will receive €1 billion in financing over ten years.
What if everyone had their own medical avatar – a virtual replica of themselves featuring their own personal data – that could improve the way their health is managed and the way they are treated if they fall ill? That is the bold proposal put forward by the Health EU project, whose tagline is "Human avatars to prevent and cure diseases". This international project, led by a consortium* headed by EPFL in collaboration with the Institute for Human Organ and Disease Model Technologies based in the Netherlands, recently applied to become a FET Flagship. FET Flagship is a prestigious multi-disciplinary research program run by the European Union that offers €1 billion in funding over ten years.
"What we are proposing is a totally revolutionary way of handling health issues," explains Adrian Ionescu, a professor of nanoelectronics at EPFL and one of the project's originators. With its avatar-based system, Health EU aims to achieve improved disease prevention, early diagnosis, more accurate monitoring and customized, targeted administration of medicines and treatments, especially for increasingly common diseases such as cancer and cardiovascular, chronic and neurodegenerative disorders.
"We are offering a possible solution to problems faced by the current healthcare model, which is not economically sustainable because of the extremely high costs it entails," adds Professor Ionescu.
The project's core idea is to combine customized medicine with digital technology, using the latest technological developments such as connected objects, artificial intelligence and the concept of "digital twins". In principle, a digital twin is a digital replica of an object that can be used to test and measure the effect of variables, processes and scenarios that would be impossible to apply in the real world. The approach is already being used in aerospace and astrophysics and in the automotive industry. However, it has not yet been applied to human beings. «Health EU's vision combining digital and physical human avatars is taking digital twins to an unprecedented level» remarks Chris Van Hoof, senior director of Connected Health Solutions & IMEC Fellow.
A whole range of technologies
"Avatars are not simple digital models," continues Professor Ionescu. "They will be developed and calibrated continuously on the basis of a large amount of customized data, collected experimentally during our day-to-day lives. Advanced models will be developed using artificial intelligence. Behind the scenes, we will create the infrastructure for the future Internet of Healthcare in order to manage the data in the form of genuine human avatars." The Health EU project plans to develop a whole technological platform around patients and their virtual twins, capable of generating "big and deep data". The platform will take into account and connect genomic and biological data, but also environmental and behavioral data, for example information about people's habits and lifestyles. To collect that data, the project plans to use a whole range of leading-edge technologies: portable sensors, implants, nanomedicine techniques and medical imaging.
It will also use "organ-on-chip" technology – one of the project's key features. This technology involves transferring cells onto a microchip to observe how they act and react. It will be the most physical, concrete aspect of the avatars. The method offers the possibility of testing the biological functions of an organ or interactions between several organs, but outside the human body. For example, the effect of a medicine could be measured at an early stage, avoiding side effects that can sometimes be extremely harmful, and allowing treatments to be tailored as closely as possible to the patient's needs.
Reducing animal testing
Better anticipation of risks, personalized advice, more accurate medical monitoring, more suitable treatments and faster analysis: these are some of the main benefits that Health EU intends to deliver. More generally, the project aims to reduce costs and give a major boost to innovation in the medtech sector. "We shouldn't forget that the solutions we are proposing would also replace a large proportion of testing currently carried out on animals," stresses Albert van den Berg from the University of Twente, one of the coordinators of the Organs on Chip platform.
However, there are many challenges ahead in terms of developing and refining the technologies, arranging collaborations between experts from many different disciplines and countries, and protecting the data collected from individuals. "Europe must maintain its data sovereignty," says Patrick Boisseau, VP Healthcare at CEA Tech and Chairman of the board of the European Technology Platform on Nanomedicine. Information will be stored on servers located in Europe. We are also working on MPEG-type compression standards that will be specifically customized for the Health EU program. This secure infrastructure will become the future Internet of Healthcare, developed with the world's leading cybersecurity experts. "Health EU will be a kind of Netflix for genomic and sensory data! At the end of the day, however, it will always be up to patients to decide what they want doctors to see, and which doctors they want to see it", says Adrian Ionescu.
Visit www.health-eu.eu to find out more about the project. 
More than 90 scientists from 47 leading-edge research groups at universities, institutes, clinics and companies in 16 European countries are directly involved in Health EU. Around 60 other scientists are project partners. The Health EU proposal has just been submitted to the European Union, and the final decision on whether it obtains FET Flagship status is likely to be made in early 2020.
This release was first published 27 February 2018 by the University of Twente.