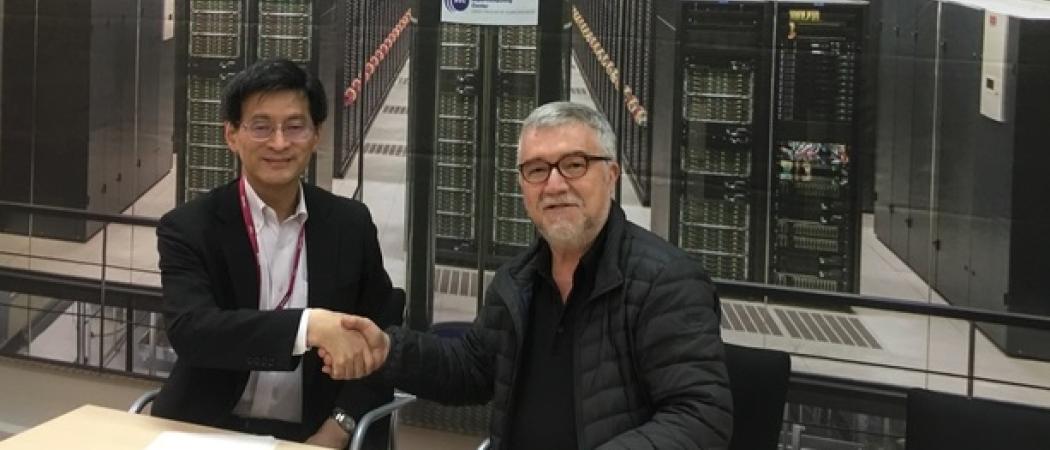 Barcelona Supercomputing Center (BSC) and Fujitsu have signed a 3-year collaboration agreement aimed to build up an ecosystem by preparing a necessary middleware stack and applications that could be used for a future world-class exascale supercomputer based in ARM processors.
This collaboration agreement, which has been launched this morning during the kick-off meeting, has three main areas: script language platform, math libraries migration and optimization using the BSC developed programming model OmpSs, and the migration of applications from x86 to ARM architecture.
Rosa Badia, workflow and distributed computing group manager, will lead the group on platforms and scripting languages; Pedro Valero, a researcher in the application optimisation for GPU acceleration group, will be in charge of the optimisation and migration of mathematical libraries; while Stephan Mohr, a researcher in the CASE department, will focus on the migration and optimisation of applications for ARM architectures.
This release was first published 14 March 2018 by the Barcelona Supercomputing Center.