A private Science|Business Framework Programme Working Group meeting (14:30 – 17:00)
---
President von der Leyen's agenda for the new Commission has considerable implications for Europe's R&D and innovation communities, with its headline ambitions for climate neutrality, leadership in AI governance, beating cancer, sustainable food systems, and more. Heading into 2020, the global dimensions of these challenges mean that the bar is being raised for non-EU members interested in associating to Horizon Europe.
This meeting will be an opportunity for Science|Business members to hear latest reflections from the Commission on what the new agenda will mean for future international cooperation. It will also facilitate a broader discussion with representatives of potential associated countries around the impact of the new agenda on their own research & innovation policies, programmes and approach towards partnership with European peers.
Speakers
Speakers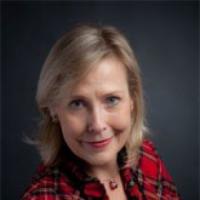 Signe Ratso
Deputy Director-General, DG RTD, European Commission
Programme
Programme
14:00 – Registration and coffee
14:30 – Welcome and introduction
Richard L. Hudson, Editor-in-Chief and Vice Chair of the Board, Science|Business
14:35 – Horizon World: International cooperation within the next Framework Programme
A Q&A session with Signe Ratso, Deputy Director-General, DG Research and Innovation, European Commission.  What are the latest developments regarding association to Horizon Europe?  And what does the new Commission's policy agenda imply for future international cooperation in science, technology and innovation?
15:10 – Country files: Perspectives from around the world on engaging with Horizon Europe
An interactive discussion drawing in views from various non-EU countries.
15:45 – Coffee
16:00 – Science diplomacy: How can R&I support the Commission in tackling global issues?
Speaker TBC
16:15 – Roundtable discussion
16:55 – Conclusions
17:00 – Close of roundtable, followed by a networking reception