If scientists succeed in translating large-scale genomic research into clinical practice, healthcare could improve markedly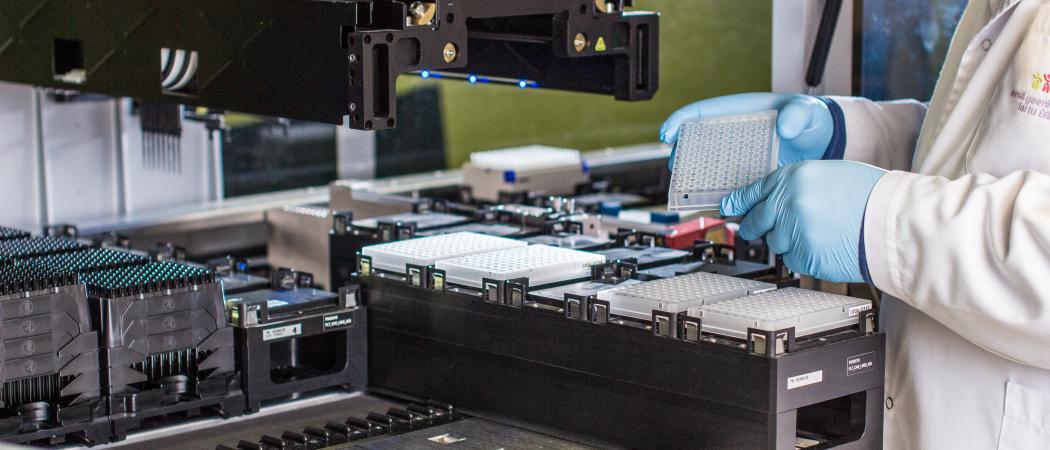 Our health depends on our genes, lifestyles and environment. Yet, for the most part, healthcare systems still treat us with a one-size-fits-all approach. But large-scale genomic research now promises to enable healthcare providers to personalise prevention plans and treatments.
Knowing more about individuals' genetic traits and lifestyles would cut the cost of healthcare, but also improve the overall health of populations, contends Lili Milani, a research professor and head of the personalised medicine initiative at the Estonian Genome Center, University of Tartu. Healthcare systems should not "wait for people to get sick before we start doing anything," Milani adds.
To that end, Milani and her team are doing large-scale genome analyses to identify people at high risk for certain diseases, such as breast cancer or hypercholesterolemia.  The team at the Genome Center is now working with two major hospitals in Estonia to test and develop treatment guidelines for people who are found to have these mutations. For this to work, "people should be screened from an earlier age," says Milani, or in the case of people at greater risk of having high blood cholesterol, they should start with treatment earlier. "There is a lot of information in the genome that we are not using in medical practice," she notes.
However, much more research will need to be done in the field before these new tools can be implemented in hospitals. The EU is now funding a string of research projects on personalised medicine and machine learning for personalised medicine, through its research and innovation programme Horizon 2020. However, most genomic research data is scattered across multiple electronic health databases and member states lack a coordinated method of making those databases talk to each other.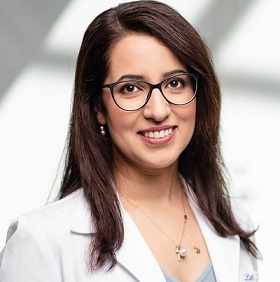 Or, at least, there is no official system, says Milani.  In practice, the Estonian Genome Center is working very closely with the UK biobank and other similar projects in Europe. Estonia is also a partner in ICPermed, an initiative that brings together European ministries of health, insurers and scientists to translate personalised medicine research to the clinic.
The Estonian ministries of social affairs and science and education are funding flagship projects that are now run by the clinic at Tartu University Hospital and North Estonia regional hospital to figure out the practical use of this research. The Estonian government is also planning to build a new IT system worth €1.2 million that integrates the results of genome studies into the country's digital prescription system.
But much more work will need to be done before healthcare systems can capitalise on this research. For example, "we still need treatment protocols that can be used in clinic that are accepted by insurance" providers, says Milani. "That is why it is important that this research is done in more countries."
What is a biobank?
In Estonia, the visionary behind the idea of gathering genome data from a large portion of the population and storing it in digital biobanks was geneticist Andres Metspalu. At the end of the 1990s Metspalu began pushing policy makers to create a legal framework for such research. In 2000, the Estonian parliament passed the genome research act and Metspalu and a few other researchers started building the biobank.  
"This law was really important for protecting the rights of biobank participants," said Milani. The law clarified what the genetic can be used for. "It can be used for medical research and health studies but not for insurance purposes," Milani added.  
With the work done at the Genome Center in Tartu, Estonia is building one of the world's largest human genome databases in the world. Their biobank includes gene samples from more than 200,000 participants. "You need larger numbers to study different patterns," Milani said.
The database is linked with national registries and hospital databases in order to get updated information on observable characteristics of patients such as endpoints and nonfatal events. A team of 51 people at the research unit of the Institute of Genomics and the biobank is working on biostatistics, bioinformatics and functional genomics. Their goal is to understand the genetic driving forces that lead to common diseases and to develop disease risk prediction models applicable in different populations.
Milani is also researching the genetic traits associated with side effects of medicines, to find out whether certain genetic traits in people mean they don't respond to medical treatments.
From lab to clinic
For personalised treatments and care to work, doctors need to compare the genetic characteristics of individuals with environmental and lifestyle factors.
Initially, participants go through a computer assisted interview that collects personal and genealogical data, including family history of medical conditions spanning four generations, and educational and occupational history. Data is also collected on lifestyle habits, such as physical activity, diet, smoking and alcohol consumption.
The biobank is also running a project returning results and genetic counselling to participants who fill in a questionnaire before, right after and six months after receiving their genetic information. Researchers are gathering information on how they respond to knowing more about what their genes say about the risk of getting sick. "Generally, they are calm and happy," says Milani. And better informed. For example, participants who were told they have a high risk of diabetes had lost weight between the first questionnaire and the six-months follow-up. So far 2,700 individuals have received their reports.
Milani cautions that more validation studies need to be done in order to push for new practices in hospitals, but Estonian researchers are on the right path. "There is enough evidence to actually start implementing some of the information in the clinic," she says.