EU-backed Israeli biotech company treats COVID-19 patients with innovative cell therapy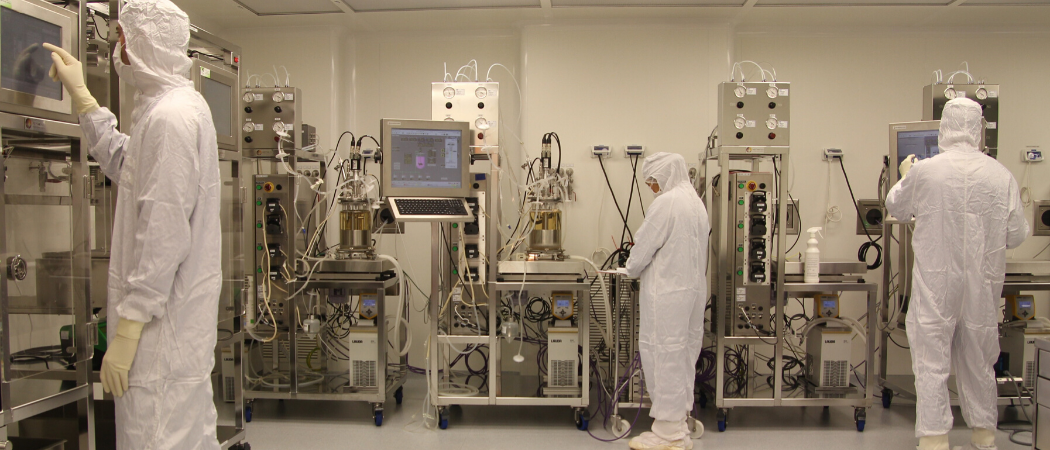 With a vaccine to vanquish the coronavirus still potentially a year away, there is a critical need for effective treatments for patients suffering from severe COVID-19.
An innovative treatment developed by Pluristem, a regenerative medicine company based in Israel, is showing promise. The company develops placenta-based cell therapy products for treating a wide range of conditions – including ischemic and inflammatory conditions, muscle injury, artery blockage, haematological disorders and exposure to radiation. These conditions can cause severe tissue damage and overactivation of the immune system - some of the most serious complications of COVID-19. In recent weeks, Pluristem announced a partnership with the BIH Center for Regenerative Therapy (BCRT) and the Berlin Center for Advanced Therapies (BeCAT) at Charité University of Medicine Berlin to treat COVID-19 patients with respiratory and inflammatory complications.
The company recently signed a non-dilutive financing agreement of €50 million with the European Investment Bank to support the further development of Pluristem's regenerative cell therapy platform, with a focus on the company's COVID-19 treatment.
Pluristem, which has begun treating patients in Israel under a Compassionate Use Programme, is in discussions with U.S. and European regulators to launch clinical studies to treat COVID-19 patients on mechanical ventilation with severe pneumonia. Recently, the company announced preliminary data from Israel, after treating seven patients being ventilated in intensive care units (ICU) suffering from Acute Respiratory Distress Syndrome (ARDS). On April 7, the company reported a 100% survival rate for all seven patients, while four of the six patients who completed a one-week follow-up demonstrated improvement in respiratory parameters.
EU backing has played a pivotal part in the development of Pluristem's technology. The EU has awarded €21.8 million in grants to projects that Pluristem was involved in under the EU's Horizon 2020 programme. The projects harness the company's placental cell-based treatments for critical limb ischemia, a form of severe artery blockage, and for muscle injury following hip fracture arthroplasties.
COVID-19 and cell therapy
Yaky Yanay, Pluristem's CEO and president, notes that among the most critically ill patients suffering from COVID-19, the virus's effect on the airways and lungs can deteriorate into ARDS and sepsis, all too frequently culminating in death. It is precisely these worst-case scenarios that Yanay and his colleagues hope Pluristem's cell therapy will prevent.
"The main goal is obviously to save lives," Yanay says. "But if we are able to prevent patients from having to go on ventilators in the first place, that would be even better."
Pluristem injects patients with the company's PLX (for PLacental eXpanded) cells, which have regenerative power. By inducing the immune system's natural regulatory T cells and M2 macrophages, the objective is to regulate the immune system's response to the infection and forestall its overactivation.
Should this approach demonstrate significant promise, Pluristem is well positioned to scale its solution, both in Europe and across the globe. The company operates two cell culturing hubs in Germany and additional centres in Bulgaria, the United Kingdom, Israel, and the United States.
"We develop the full logistical chain," Yanay says. "Our technology is very scalable. Even today, with very short notice, we are in a position where we can start to treat hundreds of patients. Our ability to provide cells at such scale is our key advantage."
The company boasts an impressive roster of medical doctors, biotechnology experts, pharmacologists, R&D professionals, and business executives, but Yanay says the relationships forged through Pluristem's participation in Horizon 2020 have also put the company in prime position.
"The fact that we have been working with lots of partners in Europe has allowed us to move much faster," Yanay says, citing Pluristem's COVID-19 partnerships with BCRT and BeCAT. "Those partnerships often start as projects focused on one specific medical problem, but they're dynamic partnerships and we work with our European partners on many challenges – like COVID-19. We are gathering the forces to make it happen."
Balancing emergency response with long-term challenges
At the moment, coronavirus is clearly the globe's most urgent healthcare challenge, but Pluristem's products can also aid in other emergency scenarios. The company has secured clearance from the U.S. Food and Drug Administration for its Investigational New Drug (IND) application to treat patients with Acute Radiation Syndrome following a nuclear episode, such as a nuclear power plant emergency.
Yanay says his company is also grappling with longer-term challenges. Take aging societies. While modern medical innovation has led to significant improvements in life expectancy, without innovative models, the greying of the global population threatens to burden healthcare systems and governments with soaring chronic care costs. Pluristem, with its focus on regenerative medicine, aspires to help drive down those costs.
"We cannot continue to apply extremely expensive chronic treatments, which are not always very effective and don't increase quality of life," Yanay says. "Our approach comes from a very different perspective — we can't hospitalise patients for long periods. Instead we need to allow them to actually get better and to reduce co-morbidities and increase quality of life by activating the body's self-repair mechanisms."
As the harrowing spread of the COVID-19 pandemic has starkly illustrated, the world needs long-term preparedness and structural changes, as well as the rapid assembly of resources to confront widespread emergencies. With its focus on both of these vital priorities, Pluristem is offering Europe and the globe hope of possible treatments for the pandemic.