Researchers are monitoring genetic traces of COVID-19 in wastewater to track the course of the pandemic, find hotspots and predict outbreaks. Now standard methods are needed for a global sewage epidemiology system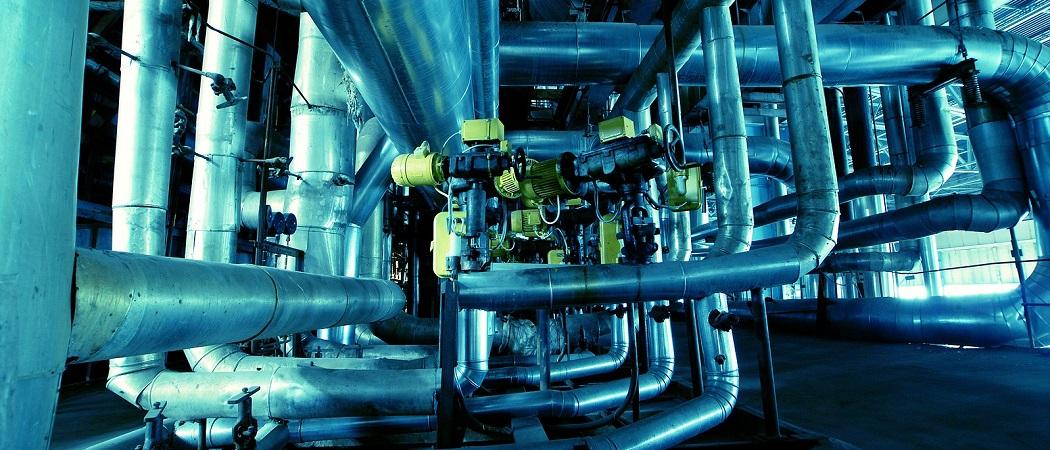 Researchers around the world are testing sewage for traces of COVID-19, to track the evolution and spread of the pandemic, pinpoint hotspots, and as the basis of early warning systems.
"There are indications that we can detect traces of viruses even before the first people are diagnosed or sent to hospitals," said Dragan Savic, CEO of the KWR Water Research Institute, a research body conducting research for water companies in the Netherlands.
Savic and experts from the Netherlands, Spain, the UK and Greece, have demonstrated that COVID-19 genetic residues in sewage treatment plants are a reliable indicator of the level of infection. In April, the team came together under the name Sewers4COVID, to develop a prototype for COVID-19 surveillance in sewers at the EUvsVirus Hackathon, where they emerged as winners.
Using data analysis and artificial intelligence, they compared sewage test data with socioeconomic and medical data, finding a significant overlap.
"We've made a proven prototype. It does work," said team member Mehdi Khoury, a researcher at Exeter University.
With the proof of concept delivered, Sewers4COVID is rallying partners to make widespread sewage surveillance a reality in Europe and beyond.  
Working with the EU's Joint Research Centre, Sewers4COVID last month launched a call to gather further data on the prevalence of COVID-19 residues in sewage, to assess the feasibility of setting up a Europe-wide monitoring system.
Over 80 organisations have responded. "They have more interest than the sampling kits they can sell," said Lydia Vamvakeridou, senior researcher at KWR Water Research Institute and a member of Sewers4COVID.
The hackathon team are not alone in aiming to set up monitoring systems. National initiatives tracking COVID-19 in wastewater are springing up elsewhere, in hopes of optimising testing and predicting outbreaks." Everyone is starting now," says Vamvakeridou.
In April, Australia announced plans to set up an early warning system for COVID-19 outbreaks using wastewater surveillance. In mid-June, the UK said it was launching a research programme to measure COVID-19 residues in wastewater treatment plants around the country. Similar programmes are in place in Spain, Greece, Canada, and the US.
Savic expects more countries to jump on board in the coming months because testing an entire town's sewage once costs about the same as testing two individuals. "It's a no-brainer, it's much cheaper," he said.
The tests are quick too, with researchers in Australia recently announcing test kits that can provide results in under 30 minutes.
Comparable results
Wastewater surveillance is routinely used to track drug and pesticide concentrations, and in monitoring the spread of antimicrobial resistance.
This has shown the need for standard methods of testing to ensure results are comparable between different locations. For example, results will depend on the time of day samples are taken. The Sewers4COVID team believes clear rules are needed on how to track COVID-19 in wastewater.
"There is a wider agreement among scientists that we need to come up with worldwide protocols on how to do sewer surveillance," Savic said.
Currently, samples from different wastewater plants are difficult to compare because of variance in hydraulic conditions. Sample collection also varies. Some researchers may freeze the samples, while others do not, and the two approaches could give different results.
Last week, Spanish researchers reported they found traces of COVID-19 in a frozen sample of wastewater dating from March 2019, suggesting the virus could have emerged much longer ago than currently believed.
A week before, Italian researchers announced they found COVID-19 in wastewater samples taken in December 2019, days before the World Health Organisation announced the emergence of the virus in China.
The Spanish result seems likely to be a false positive. However, the controversy it stirred underlines the need for uniform rules.
The good news is that protocols are on the way. "It's a matter of weeks," says Vamvakeridou, whose team at KWR Water Research Institute is working on developing a framework.
In May, the US Water Research Foundation hosted an international summit of surveillance of COVID-19 in sewage, and based on this a near-term research roadmap has been developed. One aim is to set out standardised methods for sample collection and detection of COVID-19.
Sewers4COVID envisions tracking COVID-19 in sewage will become a coordinated, global effort.
The team hopes to establish communities of practice around the world, coordinated by a non-profit organisation and involving health officials, sewage system operators, doctors and data scientists. "We have much grander ideas how this could be worldwide," said Savic.
The cheap method of testing sewers may be particularly useful in poorer countries, where resources are scarce. If there is no sewer system, samples from drainage ditches where sewage accumulates could be tested.
The technology could overcome bias in testing individuals for COVID-19 infection. "Even if testing is available, people of some socioeconomic backgrounds [may not have access]," said Vamvakeridou. "Sewers are not partial at all. They are completely unbiased." A poor neighbourhood is as easy to test as a rich one. If an outbreak is flagged in one area, directing resources there is more efficient than testing everyone.
"The intention is not to replace testing systems," said Gabriel Anzaldi Varas, head of technological development at Eurecat, Catalonia's technology centre, a member of Sewers4COVID. "This is a source of information that is able to improve how we are going to use individual testing."
Adopting sewage surveillance around the globe "would provide us with a feasible solution [for testing], particularly for low- and middle-income countries," said Albert Chen, senior lecturer at Exeter University's Centre for Water Systems, also a member of Sewers4COVID.
"We are trying to rally lots of partners. It's going to be this big effort, hopefully," he said.