Brussels aims to head off competition between EU states for vaccines, and de-risk investment in research and manufacturing for companies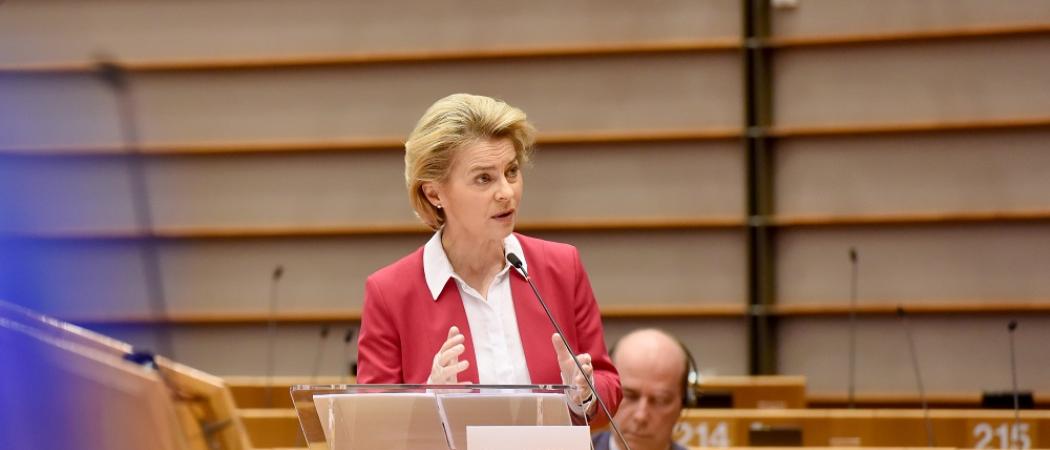 The European Commission wants to make advance payments from the €2.7 billion Emergency Support Instrument (ESI) to up to six vaccine developers to increase the chances of securing rapid access to a COVID-19 vaccine for Europe.
The money will enable manufacturers to build production lines in Europe for experimental vaccines currently under development.
With the demand for vaccines so intense, commission officials said on Thursday that Brussels is seeking a mandate from member states to coordinate the negotiation of advance purchase agreements. 
This will enable the EU to use its combined purchasing power and avoid a situation where 27 member states are competing for access and/or the continent as a whole finds itself behind the US and China when a successful vaccine comes along.
"Competition between all of us doesn't make any sense. If we pool the demand of 27, we have more leverage and can secure better conditions from vaccine makers," an EU official said.
The EU plan, to be discussed with health ministers in the council on Friday, and presented in an EU vaccines strategy next week, has been swiftly devised following moves by some member states to group together to jointly negotiate with COVID-19 vaccine developers and manufacturers. France, Germany, Italy and the Netherlands last week formed an 'Inclusive Vaccine Alliance' to ensure vaccines are manufactured "on European soil".
The EU proposal will target manufacturers headquartered anywhere in the world that have production facilities in Europe; those with potential vaccines made solely in the US won't be considered for the scheme.
To date, only €320 million of the €2.7 billion ESI fund has been spent. "We are absolutely ready and determined to commit a significant proportion of what's left [to advance purchases agreements]," the official said.
A key concern this addresses is that the Trump administration will not allow vaccines made in the US to be exported before its own needs are met.
The EU has also been spurred into action by moves in the US to secure access to vaccines under development, including an unspecified investment in vaccines being developed by Sanofi and a $1 billion investment in a vaccine being developed by AstraZeneca and Oxford University. President Donald Trump has set up 'Operation Warp Speed' to incentivize manufacturers, with the aim of getting 300 million doses of vaccine to Americans by January.
The commission argues its "hedge" strategy of backing multiple vaccine projects is necessary, even if it loses money on vaccines that fail in development
There are huge challenges ahead in scaling up production and distribution. "If you want to be ready to produce in 12 months, you have to be coming up with the money right now," the EU official said. Building a new facility from scratch takes five years on average, while expanding existing production lines can take a year.  
The question of how many doses will be needed depends on each vaccine, but officials are targeting delivery of between 300-600 million doses, at this stage. Doses will be allocated to member states on the basis of their population size; it will be up to member state governments to decide who is vaccinated first.
The commission is keen to stress that in accelerating development and licensing, all safety and efficacy requirements will be met. Speeding up the process will be a result of doing things in parallel and setting up manufacturing at risk.
The only exception is that in vaccines using genetically modified delivery constructs, such as adenoviruses, there will be a temporary relaxing of the requirement to carry out an environmental assessment.