European Commission helps raise €7.4B to fund global research on vaccines and treatments for COVID-19, but warns this sum represents only a "great start" to funding needed to deal with the pandemic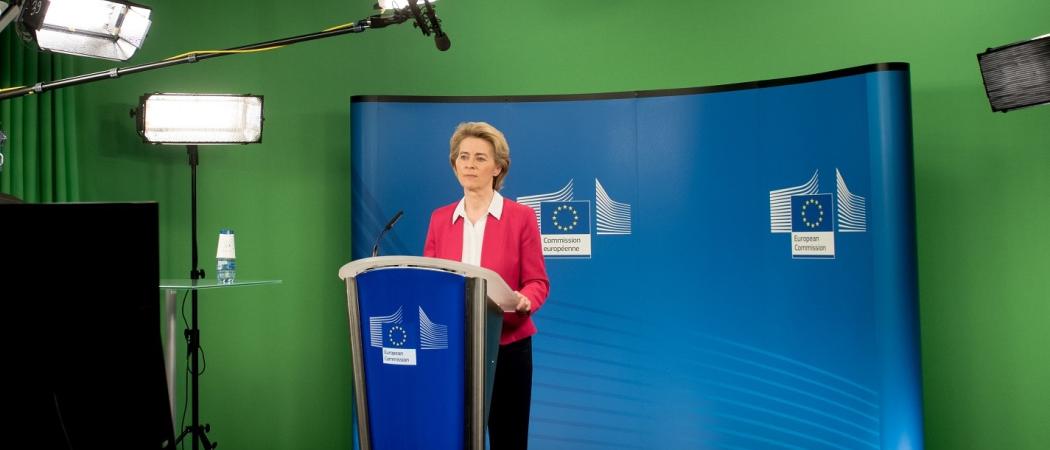 An additional €675 million of Horizon 2020 funding is to be diverted into research on vaccines, diagnostics and therapeutics against COVID-19, bringing the total investment in pandemic R&D from the programme to €1 billion.
The European Commission announced the move as part of its contribution to an international pledging event on Monday, which brought the total raised to date from around the world to €7.4 billion.
During the online event, the commission pledged a total of €1.4 billion, of which €325 million from Horizon 2020 has previously been announced. The balance of €400 million comes from other EU programmes, including RescEU, set up in March 2019 to improve both the protection of citizens from disasters and the management of emerging risks, and the Emergency Support Instrument.
According to commission president Ursula von der Leyen, the €7.4 billion amassed so far represents only a "great start" to the total amount the world needs to raise. "Much more will be needed in the months to come," she said.
The target of $8 billion of new, immediately available, funding for COVID-19 research, including $3 billion to jump-start the development of vaccines, was set by the World Health Organisation body, the Global Preparedness Monitoring Board in March.
Commitment to multilateralism
In addition to donating money, leaders stated their commitment to international cooperation and the work that is being done by the World Health Organisation (WHO).
That is a stark contrast to US president Donald Trump, who last month said he was reviewing US financial contributions to the WHO, accusing it of "severely mismanaging and covering up the spread of the coronavirus."
According to spokeswoman for the European Commission, the US had been invited to the pledging event but decided to skip it. "Of course, if you invite a country, you would very much have liked that they participated," the spokeswoman said.
As a riposte, French president Emmanuel Macron announced that France will increase its financial contribution to the WHO for the next two years, saying, "We need a WHO to deal with crises such as this."
German chancellor Angela Merkel said coordinated global efforts are needed to halt the pandemic. "We all want to work multilaterally," she said.
Charles Michel, the president of the European Council said overcoming the pandemic will take "strong international cooperation" on vaccines and a "firm commitment to multilateral institutions."
Norwegian prime minister Erna Solberg said her country also supports WHO's coordination work on vaccine development, epidemic preparedness and resilience of healthcare systems. "Multilateral cooperation is more important than ever," she said.
"Panic and blame games are not useful at all," said Chinese ambassador to the EU Zhang Ming. "China will always support the WHO," he said.
Global cooperation
In a show of budding international leadership during the pandemic, the commission brought together leaders from around the world, seeking to coordinate a global effort to boost research and development needed to end the health crisis.
Nearly all EU member states donated money, with France and Germany announcing the heftiest amounts. France pledged €500 million, while Germany added another €525 million and promised a total of €1.3 billion in funding for GAVI, the vaccine alliance founded by the Bill and Melinda Gates Foundation.
The UK has committed up to £744 million to the global response, of which £388 million is for research and development of vaccines, treatments and tests.
Japan has pledged $834 million, including a new contribution of approximately $234 million to GAVI and CEPI. China pledged €45.6 million and Australia, Canada, Mexico, South Africa and Saudi Arabia have also announced donations.
At the end of the event, von der Leyen announced a $1 million donation from pop singer Madonna and called on non-governmental organisations and others to contribute to the global fundraiser, which will be open until the end of May.
EU funding breakdown
Since announcing the first tranche of funding for COVID-19 research in January,  the EU has awarded direct grants worth €48.2 million to 18 research projects; €50 million to the Coalition for Epidemic Preparedness Innovations (CEPI), which is funding the development of vaccines; €25.25 million to the European and Developing Countries Clinical Trials Partnership (EDCTP); €45 million to the Innovative Medicines Initiative public-private partnership; €150 million to an European Innovation Council (EIC) call dedicated to COVID-19 projects; and €6.99 million for projects overseen by the European Institute of Innovation and Technology (EIT).
The announcement on Monday includes an additional €400 million from Horizon 2020 in risk finance allocated through the European Investment Bank's InnovFin programme for infectious diseases.
Another €172 million will fund the expansion of ongoing COVID-19 research projects and new projects that focus on understanding differences in symptoms, increasing the capacity of industry to develop protective equipment, and assessing the mental health impact of lockdowns and social distancing.
The EU will also be increasing its contribution to CEPI's vaccines research from €50 to €100 million.
An additional €32.5 million will go to a dedicated Marie Skłodowska-Curie call to finance the travel of researchers working on international COVID-19 projects.
The commission is also allocating €15.5 million to set up a new research infrastructure to collect population health data from across the EU. This will be part of the European Health Data Space, a plan by the commission to connect health databases from all member states.  
The EIT will mobilise an additional €1 million for new COVID-19 work and put another €3.5 million into an ongoing project developing and deploying robotics in healthcare.
To follow through with its new funding commitments, the commission will amend the Horizon 2020 work programme by the end of May.