Criticism levelled at British politicians who claim to be following the science, while obscuring the range of views and options on how best to tackle the pandemic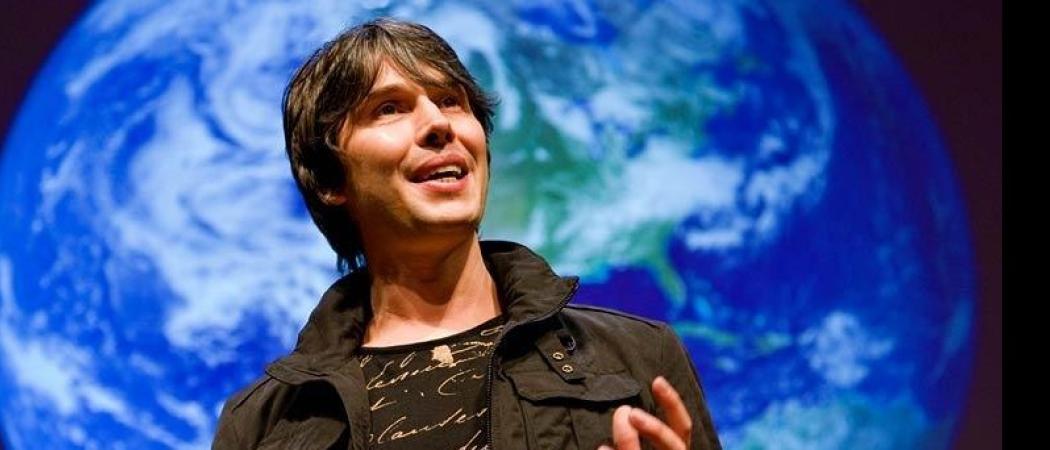 Politicians who claim to be following 'The Science' on COVID-19 should be more honest about the doubt and uncertainty around the choices to be made in controlling the pandemic, some leading names in UK science have said. 
"I have heard instances of 'we were following the science' from politicians as a simple defence to a difficult question on COVID-19," said Brian Cox, professor of particle physics at Manchester University.
Since the crisis began, prime minister Boris Johnson and his ministers have repeated the mantra that every decision they take is informed by the best available scientific advice.
"It almost seems sometimes like a defence that some ministers appear to have been coached to deploy," Cox told a press briefing. This obscures the level of disagreement between scientists about how to best respond to COVID-19, and the fact that the position shifts over time, as understanding of the virus increases.
Politicians should be more transparent about how emerging evidence informs new policy approaches. "Advice will change as new knowledge comes along; it's not something that has to be apologised for. It's the lesson of science. If science changes because of new knowledge, that's a good thing," said Cox.
Linda Partridge, vice-president of the Royal Society and professor of genetics at University College London, agreed politicians are using the 'we are following the science' mantra as cover, noting, "What we don't know massively outweighs what we do know, with coronavirus."
Similarly, Venki Ramakrishnan, Nobel-winning scientist and president of the Royal Society, decried politicians using science advice as, "a prop to create a false sense of security" for the public. "Ultimately, advisers advise, ministers decide. In these decisions, science advice is often only one of the things they need to consider. Considering science advice is not the same as simply 'following the science'," he said.
Often, there is no one settled scientific opinion on an issue, with a leading case in point - and source of fractious debate - being the mixed advice on whether the public should wear face masks to protect against the virus. "There is hardly any useful RCT [randomised control trial] evidence on whether face masks are effective in reducing the spread," Ramakrishnan said.
Charged issue
Academics the world over have played a central role in governments' response to the pandemic, but their involvement in the UK's response is under particular scrutiny, with the government facing pressure for being slow to act in key areas. The country's death toll is the highest Europe, and is now 34,636.
The accusation isn't that the government has ignored science, but rather it has prioritised some fields, such as epidemiology, over others, while lacking transparency in where its advice has come from.
Only recently did the government agree to publish the names of advisers sitting on its Scientific Advisory Group for Emergencies (Sage) group. In a show of openness it has published minutes of some SAGE meetings, but with heavy redactions.
The members of SAGE shift according to what advice is needed, but there has been a row over the involvement of non-scientists, after it became known the prime minister's chief political adviser, Dominic Cummings, had sat in on some meetings.
Concerns about secrecy spawned an alternative advisory group of experts, created by David King, a former government chief scientific adviser. Ramakrishnan, who is a member of King's ad hoc group, said he doesn't mind political advisers taking part in SAGE meetings.
"I have not noticed scientists seeming inhibited [by their presence]," said Ramakrishnan. "You could argue it's not unhealthy for [political advisers] to hear the range of the debate on an issue. I don't have a problem with [Cumming's presence], but I know other scientists do."
Science advice has been an issue of intense debate and scrutiny in the US too, with President Donald Trump continually challenging health officials whose advice he doesn't like.
Trump, who wants a swift reopening of the economy, last week criticised Anthony Fauci, director of the National Institute of Allergy and Infectious Diseases, who had warned in testimony to Congress against reopening the country too quickly. "To me it's not an acceptable answer," Trump said.
There has also been heated debate over scientific advice to the government in Sweden, which did not institute lockdown measures, but rather relied on its citizens to act responsibly. There are 3,679 recorded COVID-19 deaths in the country, far higher than its Nordic neighbours. A group of 22 scientists last month wrote a damning letter, suggesting "officials without talent" have been put in charge of decision-making.
In places that have fared better on COVID-19, the reception for the joint work of politicians and scientists is unsurprisingly a lot warmer. In New Zealand, there has been praise for the director-general of health Ashley Bloomfield, who has stood alongside prime minister Jacinda Ardern at her daily press conferences.
Icelanders meanwhile are satisfied with their government's cooperation with scientists against the virus. "This has been sort of seamless," explained Kari Stefánsson, founder and CEO of deCODE, a genomics company that has helped the government administer 43,000 tests.