The flaws in Europe's healthcare systems have been cruelly exposed by COVID-19, experts tell a Science|Business Webcast conference. As lockdowns begin to lift, critical gaps and fault lines must be addressed to increase preparedness for the next big shock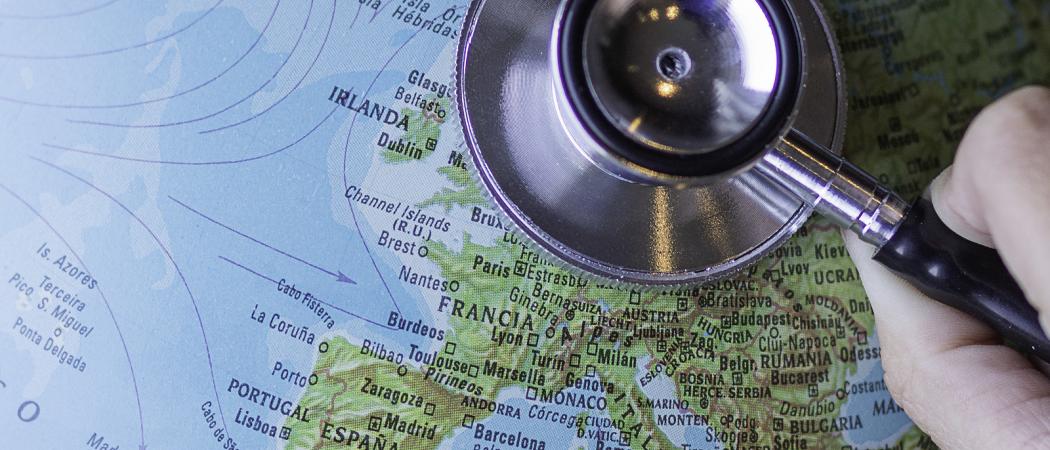 The COVID-19 crisis is far from over, with the focus remaining on the here and now of bringing the pandemic under control. But as lockdowns start to lift, initial assessments of the quality of response and how to make Europe's healthcare systems more resilient for the future are being made.
As with all matters related to health outcomes, measuring what is happening in the current crisis is essential to ensuring preparedness for the future, said Francesca Colombo, head of the Health Division at OECD. The pandemic is "the biggest shock in decades, certainly bigger than the global economic crisis," she said. The ramifications go to the very fabric of society. "We need to have a high-level vision of how we will take stock and learn."
One initial reaction is that healthcare systems need to be better skilled and better geared up to face future emergencies. In addition to strengthening capacity at a hospital and intensive care level, measures are needed to improve community care.
"Integration is needed to avoid hospitalisation of people who can be cared for at home," Colombo told a Science|Business Webcast conference 28 April, looking at the question of how to strengthen health systems for a post COVID-19 world. The conference was the latest in a three-year series of events and reports for the Science|Business 'Healthy Measures' project on health data and patient outcomes.
One way of increasing the supply of skills is to have a reserve workforce ready to deploy in times of emergency, Colombo suggested. Meanwhile, shortages of personal protective equipment, ventilators and drugs point to the need for improved supply chain management and diversification. Manufacturing companies have been put on a wartime footing, but rather than scrambling to repurpose production lines, Colombo said there should be plans in hand for emergencies. "We should build more robust supply chains for rapid conversion of assembly lines … and think about the skills base that we can rapidly call on," she said.
It's clear that there was a wide variation in the level of preparedness of healthcare systems across Europe. Many were taken by surprise, and those that were ready to treat COVID-19 patients are seeing a knock-on elsewhere in the system.
"As one of the biggest university hospitals in Europe we were relatively well prepared because we have been the national disaster centre for other pandemics, for example, Ebola," said Friedemann Paul, vice dean for preclinical research at Charité – Universitätsmedizin Berlin.
That meant there were enough intensive care beds and trained staff to cope. However, Charité has had to postpone elective surgery, leading to a fall in income. "Many other institutions in Germany and across the world have the same problem," Paul said.
That underlines the extent to which revenue-oriented healthcare systems are unsuited to tackling major crises like the COVID-19 pandemic. "They relatively quickly run into a lack of trained staff, a lack of equipment, a lack of trained personnel," said Paul.
Translate science
A second shortcoming highlighted by the emergence of a novel infection for which there are no effective therapies, is the difficulty of bringing basic science to bear. Paul pointed to the work of Christian Drosten, head of the Institute of Virology at Charité, who was co-discoverer in 2003 of the coronavirus that causes SARS (sudden acute respiratory syndrome), and who was quick off the mark in developing an assay to test for COVID-19. Greater attention should be paid to translation, with action by the EU to set up a rapid response funding mechanism that circumvents the usual channels and procedures, Paul said. "We need to act fast, we need to act immediately, to bring treatments to patients."
Germany is widely regarded as a role model in terms of its response to COVID-19, with mass testing helping to bring the pandemic under control. Compared to Spain, Italy, the UK and France, which each have over 20,000 deaths, Germany has recorded fewer than 6,000.
However, Paul said he is "sceptical" of the view that the German experience as whole is a good model. "Yes, there were fewer deaths, but we had the problem of federation, which means restrictions differ widely across the country. It causes confusion and raises the impression it's not all science-driven, or evidence-driven."
Rethinking health skills
At the heart of any discussion about future proofing healthcare systems lie the issues of skills, training and education. Few healthcare professionals treating COVID-19 patients had any experience of dealing with a novel pandemic illness, of unknown course, affecting an overwhelming number of patients.
Healthcare professionals have rapidly adapted and organisations have shifted resources to respond, but the crisis points to the need to rethink education and training. One obvious example is in the use of technology, with one positive result of the crisis being the immediate adoption of digital tools, which has seen outpatient clinics becoming virtual overnight. Another is education of, and communication with, the general public during a health emergency.
And of course, other illnesses do not go away while the system is preoccupied with a pandemic infection. Cancer patients are both at greater risk of suffering severe symptoms if they contract COVID-19, and at the same time often finding their cancer treatment is interrupted.
"From a medical perspective, it was a tough transition," said Burkhard Beyer, chief medical information officer and consultant urologist at Martini-Klinik, a private clinic of the University Hospital Hamburg-Eppendorf. "No clinic could really prepare for it; we saw patients didn't want to come to hospital."
Bettina Ryll, patient advocate and founder of Melanoma Patient Network Europe echoed this. "I'm not sure you can prepare for such a thing." However, she noted, patients with melanoma are facing up to personal crises day-by- day. "Because of what we usually do, we were less shell-shocked," Ryll said. "We will never be prepared for everything – that's the definition of a catastrophe. But we should have the tools ready."
Christof von Kalle, chair of clinical translational sciences and director of the Clinical Study Centre at the Berlin Institute for Health-Charité, agreed. "We have the same issue, patients are staying away. The number of heart attacks went down. There must be patients out there suffering with their symptoms."
Know your skills base
In the UK, final year medical students were graduated early and people who had retired from the National Health Service were invited back to work, to help deal with the pandemic.
Ed Peile, professor emeritus of medical education at Warwick Medical School, said there must be a more granular view of "entrustable" clinical activities that trainees can perform with minimal or no supervision. "If you knew where every learner was, what skills they have now, you could use the workforce of learners more effectively," he said.
Complementing this, there should be more emphasis of transferrable skills, said Michael Zaiac, head of medical affairs at Novartis Oncology Europe. "We call it agility. We know the skills and move people accordingly," he said. "We need an agile mind set to shift skills to where needed and know what skills we have."