President elect vows to 'follow the science', setting out a 7-point action plan to beat the pandemic, including $25B to offer every citizen a free COVID-19 vaccine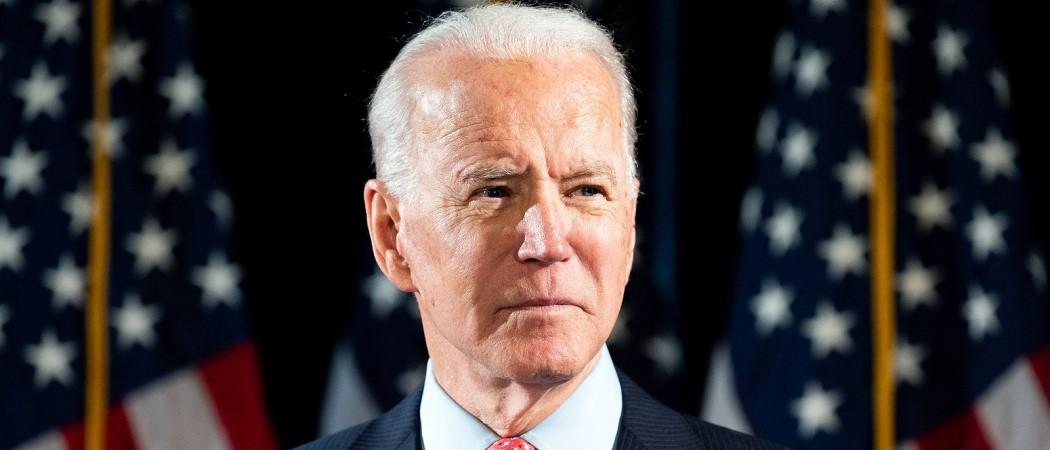 US president-elect Joe Biden promised fast action on COVID-19 once he is inaugurated in January, cautioning the country on Monday that it is facing a "very dark winter".
His first move after being declared election winner was the appointment of a 12-member coronavirus taskforce, headed by a former commissioner of the US Food and Drug Administration, David Kessler; a former surgeon general under president Barack Obama, Vivek Murthy, who was removed from his role by president Donald Trump in 2017; and a Yale public health expert, Marcella Nunez-Smith.
Another member is immunologist and whistle blower from the Trump administration, Rick Bright, who says he was ignored and then removed by the president over his early warnings on COVID-19. Bright was head of the Biomedical Advanced Research and Development Authority but was ousted after going public on alleged pressure he faced to direct money toward the anti-malaria drug hydroxychloroquine, repeatedly described by Trump as a potential "game changer" in the fight against the virus.
It was an early and clear signal of the diverging path that Biden intends to take his administration on when it comes to dealing with the pandemic that has caused 237,000 deaths in the US – the highest of any country in the world.
The president elect's remarks came after Pfizer and BioNTech announced that an interim analysis of the phase III trial of their coronavirus vaccine indicated the vaccine is 90 per cent effective in preventing COVID-19, a positive development that sent the market soaring.
Biden promises to ensure that politics plays no role in determining the safety and efficacy of any vaccine. Scientists will be in charge of all decisions on safety and efficacy; clinical data for any vaccine the FDA approves will be made public; and staff will be authorised to write a report for public review and to appear before Congress and speak publicly uncensored, says the seven point plan to beat the pandemic set out of the administration-to-be's website buildbackbetter.
There is a pledge to invest $25 billion in a vaccine manufacturing and distribution plan that will guarantee a COVID-19 vaccine gets to every American, cost-free.
There was a pessimistic note however, with Biden warning that 200,000 more Americans could die before an effective COVID-19 vaccine is widely rolled out. "It's clear that this vaccine, even if approved, will not be widely available for many months yet to come," he said.
'The embarrassment is over'
The science world joined in the celebrations Saturday evening as Biden appeared on stage to stake his claim to the White House, after projections showed he had defeated Trump, ending a presidency that scorned science.
The race was called by media organisations and the Biden campaign on Saturday after four slow and uneasy days of counting in a handful of swing states. He pulled into a commanding lead in Pennsylvania, around noon on Saturday and quickly started making plans for his transition to the White House. Trump disputed the call and said the election was "far from over", tweeting: "I WON THIS ELECTION, BY A LOT!"
The result stands to make Trump the first one-term US president since George H W Bush lost to Bill Clinton in 1992. With the Pennsylvania votes, the 77-year-old Biden claimed 273 out of 538 available electoral college votes that determine the presidency. That cleared the bar of 270, making it nearly impossible for Trump to get a second term unless his campaign's legal challenges manage to get traction.
In the global research and innovation community, the party was on.
"That Biden has won is a big relief. The embarrassment is over," said Robert-Jan Smits, president of Eindhoven University of Technology in the Netherlands, and the European Commission's former director general for research and innovation. "Science will once more get the position and recognition it deserves."
Trump was notorious for his disregard for science in office. "Donald Trump has been the worst president for science within my lifetime and probably in the entire history of the United States," said Albert Teich, research professor of science and technology at George Washington University. 
Trump took 19 months to hire a science adviser, pulled the country out of the international Paris climate accord after calling climate change "a hoax", and side-lined the government's top infectious diseases specialist, Anthony Fauci. Trump repeatedly downplayed the seriousness of a virus that has killed over 230,000 people in the US, shunning masks and physical distancing and staging large rallies. He made the baseless suggestion that bleach could be a cure for the virus. And as record-breaking wildfires burned across northern California on his watch, he criticised the state for not raking away dry leaves.
"[Trump] has actively promoted pseudoscientific, crackpot ideas on life and death matters, especially the current pandemic. A Biden administration will herald a return to sanity in Washington," said Teich.
Biden made the president's lack of respect for science a key point in his campaign. In comments misjudging the mood of the nation, Trump mockingly warned that Biden would "listen to the scientists" if elected. Biden relished the remark, replying that the US needed a leader "who believes in science and listens to someone other than himself."
Researchers came out strongly against Trump in the months leading up to the election. In a survey conducted by Nature, roughly 86 per cent of 579 scientists planning to vote said they supported Biden and named the coronavirus and climate change as their top issues.
Now, many see Biden's presidency as an opportunity to draw a line under four tumultuous years. "I foresee the beginning of a new era of EU-US science cooperation based on trust and mutual respect with a focus on the enormous challenges our planet and societies are facing: climate change, infectious diseases and security," said Smits.
Science policy under Biden will look familiar to anyone who remembers the Obama era, Teich agreed. "We will see the appointment of qualified individuals to key positions, a return to international agreements, including the Paris Accords, a reversal of Trump's draconian visa policies, and a restoration of the openness to international cooperation in research and policy which the scientific community had taken for granted before 2017."
On Saturday evening, European Commission president Ursula von der Leyen signalled some relief of her own, saying the EU, "stands ready to intensify cooperation with the new administration" on "tackling climate change together" and "fighting COVID-19". It was no secret that European leaders struggled to work with Trump, who called the EU one of America's "biggest foes".
The relief at Biden's victory, coming after his third bid for the White House, spread across Brussels on Saturday night. "It is the start of a return to reason and reliability, which for security issues, foreign affairs, global trade and climate action will make a huge difference," said Hilde Vautmans MEP, who is a coordinator of the foreign affairs committee for the liberal Renew Europe group.
Science diplomacy, "has been AWOL during the Trump administration," said James Moran, associate senior research fellow at the Centre for European Policy Studies, and a former EU diplomat. "Now, with Biden's longstanding belief in multilateralism and international cooperation, we can look forward to seeing Washington coming back to the table, and that can only be a good thing for Europe and the world at large."
Biden's science and technology vision leans heavily on overhauling the nation's energy system in an almost-$2 trillion climate change push. He has offered a "historic investment" in energy and climate research and innovation as part of his 'Clean Energy Revolution' to achieve a 100 per cent clean energy economy and drag the country out of its pandemic recession.
The president-elect is also pledging $400 billion for climate research and innovation over 10 years. "That's twice the investment of the Apollo programme which put a man on the moon, in today's dollars," according to his plan. He wants to create a new government research agency focused solely on addressing climate change, called ARPA-C. He pledges 500,000 new electric vehicle charging stations by the end of 2030 and tax breaks for carbon capture technology.
A significant test for Biden will be how he navigates a divided legislature and raises money for some of these proposals with the economy faltering. Securing and distributing a coronavirus vaccine will be the top priority. After that, Biden will have to find a way of threading the needle between trying to win the confidence of climate activists while not alienating more moderate or right-of-centre voters. Results from congressional races indicate that Biden will face a divided Washington, with Democrats holding a majority in the House and Republicans holding onto control of the Senate.