---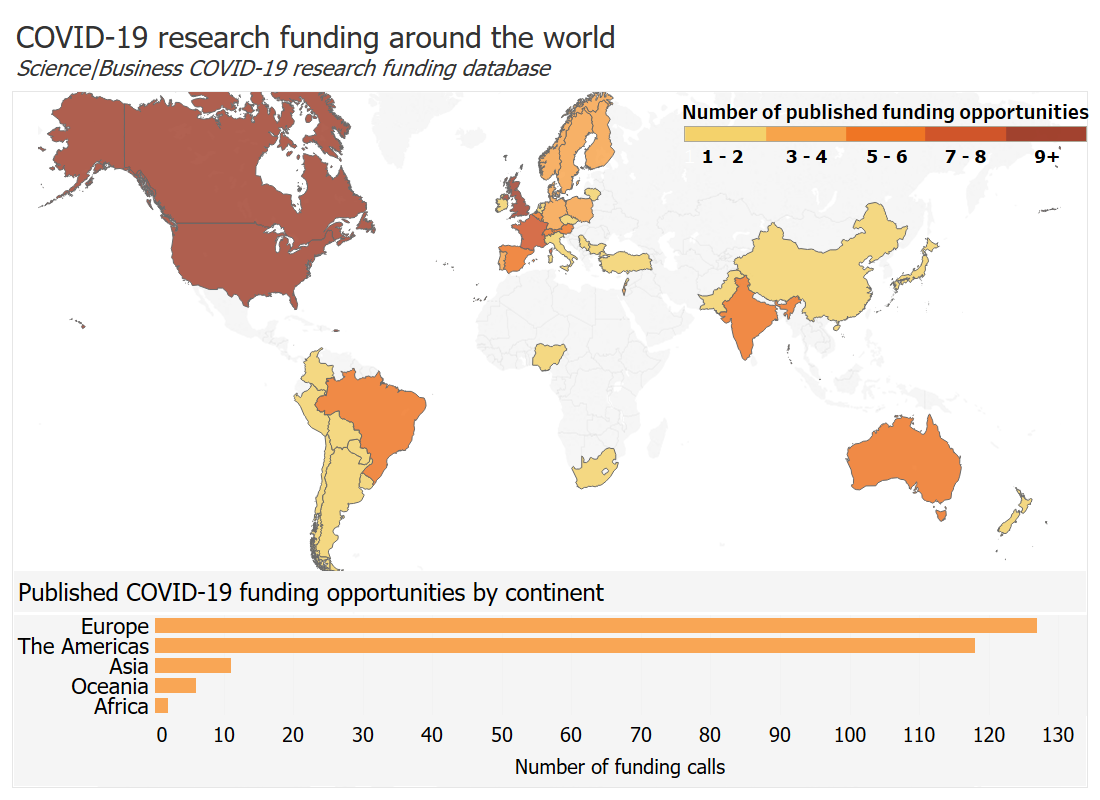 Research funders in North America and Europe have been leading the charge to support COVID-19 research, so far accounting for 84 per cent of public calls for research applications.
According to the Science|Business international coronavirus research opportunities database, US-based agencies and institutions have published the largest number of research funding calls open to eligible researchers since the COVID-19 crisis began. Over the first five months of the year, funders in the US launched 82 opportunities for research aiming to understand and fight the novel coronavirus, 49 of which are still open to applicants.  Canadian agencies offer 16 opportunities.
In Europe, the largest national source of funding is from the UK, with 28 published calls. Six of those are from UK Research and Innovation, the country's main public research funder.
European Union institutions and projects have published 23 calls, including four new opportunities under a €122 million Horizon 2020 call the European Commission launched in mid-May. French institutions have published a further eight calls.  Adding Switzerland, Germany, Austria and other European countries, Europe collectively has published 127 calls.
According to the Science|Business database, three countries -  India, Australia and Brazil – are among the most active publishers of open research calls. While China has said it is pouring billions into COVID-19 research, it generally does not publish its calls openly on the public Internet and so its efforts are not fully reflected in the database.
As of 22 May, the Science|Business coronavirus research opportunities database listed more than 270 funding calls from 44 countries. To maintain it, journalists search funders' web sites and announcements across the globe in multiple languages and enter new funding opportunities in an open-access database maintained on the Science|Business news site. Calls logged include those from government agencies, private foundations and multinational companies. Because many calls do not come with specific budget announcements, it is not yet possible to make a reliable estimate of the total value of these urgent funding calls.
For more information about the Science|Business database, please contact [email protected].