---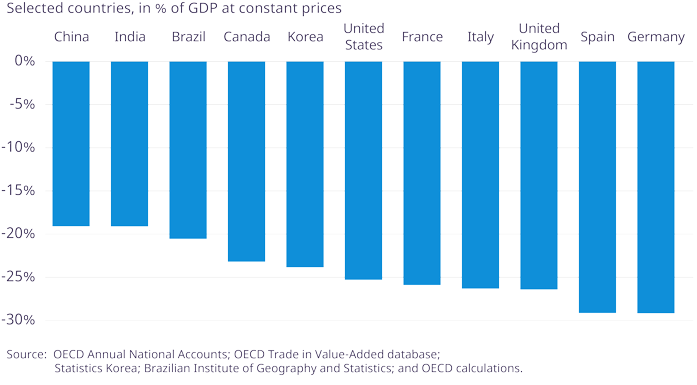 The OECD estimates the pandemic will shrink the economies of advanced countries by at least 15 per cent. France, Germany, Italy, Spain, UK and the US will see their GDP shrink by more than 25 per cent.
The pandemic's impact on economic growth will ultimately depend on the duration of lockdown measures and the speed at which significant fiscal and monetary support takes effect, the OECD says.
The OECD is working with governments on policies needed to slow the pandemic and mitigate its economic and societal effects.