École polytechnique fédérale de Lausanne (EPFL)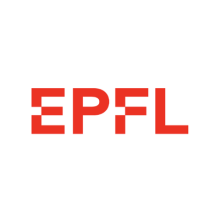 EPFL is located in Lausanne, Switzerland, on the shores of the largest lake in Europe, Lake Geneva, and at the foot of the Alps and Mont Blanc. Its main campus brings together in one place more than 14,000 people, including more than 10,000 students. Through its dynamism and the richness of the student community, EPFL has created a special spirit of curiosity and simplicity. Daily exchanges between students, researchers and entrepreneurs on campus encourage the emergence of new scientific, technological and architectural projects.
With more than 500 laboratories and research groups on its campus, EPFL is one of the most innovative and scientifically productive institutions. Ranked in the top 3 in Europe and the top 20 in the world of many scientific rankings, EPFL has been able to attract the best researchers in their fields.
The School has a unique organisation to stimulate transdisciplinary research and to promote partnerships with other institutions. It constantly combines fundamental research and engineering.
The campus offers services and services to transform scientific excellence into economic value creation, jobs and quality of life. Co-working spaces for new companies, coaching services, entrepreneurship training and innovation programmes stimulate links between laboratories and companies.
Learn more
---
---
École polytechnique fédérale de Lausanne (EPFL) News