With budget planning underway, EU Commissioner makes the case for supporting company growth and technology diffusion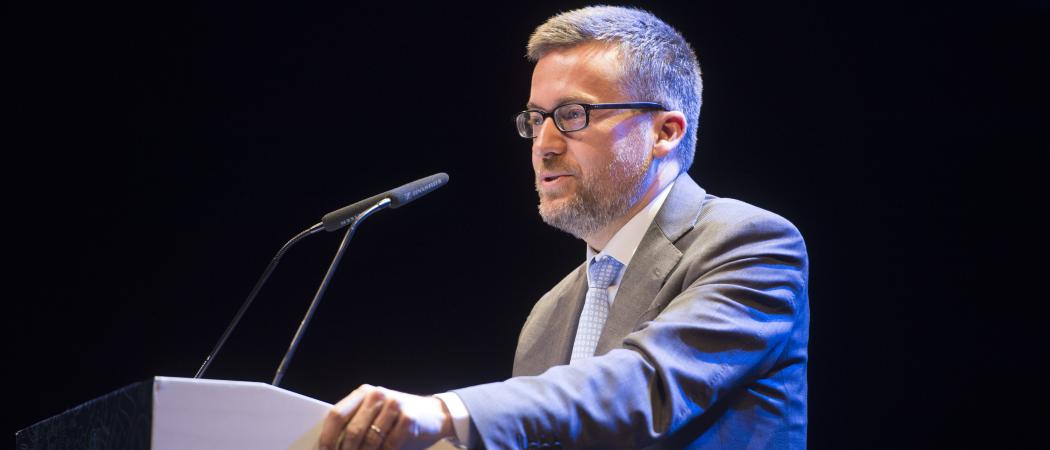 To speed up economic growth, Europe needs to start paying more attention to deploying technology throughout society rather than solely on developing it. That, anyway, is the prescription being offered by senior European Commission officials, as they plan their next big innovation programme.
"We are at a tipping point" in technological development, argued Carlos Moedas, Commissioner for Research, Innovation and Science, at a Brussels conference Feb. 20. While Europe is good at developing ideas and creating technologies, economic statistics released by the Commission suggest it has a harder time getting industry and society to take them up quickly, or to grow the global companies that help spread them. "You always need more technology, but you (also) need to deploy the technology you have."  
Strictly speaking, his message wasn't new. Since becoming Commissioner in 2014, the Portuguese official – a former investment banker - has been pushing for the creation of a European Innovation Council in Brussels, among several other steps to accelerate the development and spread of growth companies and marketable innovations. But his statement, along with a 500-page report on Europe's performance with statistics to support it, highlighted the current innovation-focused thinking in Brussels.
It comes in the midst of a high-stakes lobbying battle between, on one side, universities and research institutes pushing for more early-stage research funding, and on the other side technology organisations and some companies urging more support for later-stage technology development and deployment. The conclusion will be publicly visible in May, when the Commission is due to release its long-term budget plans and its preferred formula for carving up the funding pie.
The Commission report argues that, though Europe's economies have started growing again, they undershoot their potential in part because of slow uptake of technology. It attributes the 12 per cent labour productivity gap between Europe and the US partly to Europe's "inability to substantially increase its productivity levels in high-tech sectors and knowledge-intensive services."  It says the nature of technology and business is changing globally, with fast-growing tech innovators  dominating in "winner takes most" markets and industries. Further, it warns that income inequality will get worse if "divergences in innovation and productivity growth continue to grow across companies, sectors and countries."
In his comments, Moedas said he wasn't suggesting any less money for early-stage research – but rather was urging that policy makers pay more attention than in the past to the way technology is developed and spread. He said Europe needs to do better at training and education, at increasing its investment in "intangibles" like digital innovation, and at the way it regulates the economy.
In a similar vein, Ann Mettler, head of the Commission's internal think tank, argued that "we need to think about turning promising startups into global players,"  investing in digital infrastructure and putting more effort into developing a European strength in artificial intelligence.