A private Science|Business FP Working Group webinar (11:00 – 12:00 CET)
NB: POSTPONED FROM MAY 23 - NEW DATE TO BE ANNOUNCED SOON.
---
In January 2022, the EU Commission set out a new strategy aimed at empowering universities to drive a sustainable post-COVID recovery in Europe, and to strengthen the EU's global role and leadership in tackling the complex challenges of our age. While the strategy raised plenty of eyebrows, with relatively little emphasis placed on research and science, it nonetheless places education, skills, diversity and inclusion, and values at the heart of its agenda – topics which have arguably tended to take a back seat to other policy priorities in recent decades.
For the strategy to succeed, however, it is clear that member states will have to mobilise significant resources and policy support behind the Commission's ambitions, in areas that have frequently been defended as national competences. For all the talk of synergies, frameworks and new opportunities, what can the strategy realistically deliver going forward? What happens if bridges between the EU and member states fail to materialise? Are European University Alliances and European degrees the best way forward, or a distraction from more systemic capacity challenges? And what role will there be for industry and other key stakeholders in co-creating new agendas, programmes and innovation?
In this private event, members of the Science|Business Network will have the opportunity to discuss these issues and more with senior representatives from the Commission and invited guests – and in doing so, provide an initial litmus test on whether Europe's new strategy is taking its universities in the right direction.    
Speakers
Speakers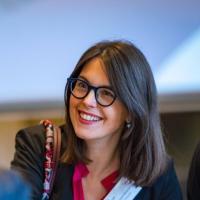 Sophia Eriksson Waterschoot
Director for Youth, Education and Erasmus+, European Commission
Partners